What's the first thing you pack to bring on a trip to the beach? What's the first thing you grab when you're spending a day at the park? What keeps a long train or plane ride from being deadly boring? If you're like us, summer is synonymous with new books. We asked local booksellers to predict which recent and upcoming summer books we'll still be talking about come fall.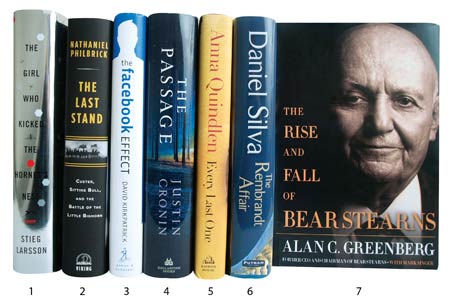 PHOTO BY HALINA SABATH
ⶠThe Girl Who Kicked the Hornet's Nest
by Stieg Larsson
May 25 (Knopf)
The third book in Larsson's Millenium Trilogy, Hornet's Nest ties up the story of hacker Lisbeth Salander, who was introduced to the world in the mega-bestselling The Girl with the Dragon Tattoo. This time, Salander is recuperating in a hospital—under armed guard, naturally, since she's wanted for murder—and her trusty friend, Mikael Blomkvist, works to prove her innocence by getting to some under-handed higher-ups.
â· The Last Stand: Custer, Sitting Bull, and the Battle of the Little Bighorn
by Nathaniel Philbrick
May 4 (Viking)
The story of Custer's Last Stand has been told and re-told so many times, it's almost as tall a tale as Paul Bunyan. Author Nathaniel Philbrick's book gives a researched, reasoned, as-objective-as-possible (but still entertaining) account of what truly happened at Little Bighorn. Philbrick is almost as decorated as a military general, being a National Book Award winner (In the Heart of the Sea) and a Pulitzer Prize finalist (The Mayflower), in addition to receiving a slew of other honors.
⸠The Facebook Effect: The Inside Story of the Company That Is Connecting the World
by David Kirkpatrick
June 15 (Simon & Schuster)
So you've got the hang of friending, defriending, and leaving clever status updates. But what goes on at the other end of the Facebook phenomenon? Writer David Kirkpatrick chronicles the company's rocky rise and predicts where it's all headed.
â¹ The Passage
by Justin Cronin
June 8 (Ballantine Books)
Who's sick of vampires? Certainly not us. If you've got a hunger for all things blood-sucking and nocturnal, Cronin's hotly anticipated book finds the world full of these night-crawlers. One orphan girl, immune to the vampire outbreak, sets out to save the world. Famously, Cronin wrote this book on a dare by his nine-year-old-daughter, who told him his books were "probably boring."
⺠Every Last One
by Anna Quindlen
April 13 (Random House)
A spring favorite, this book is about a mother whose number-one priority is maintaining and managing the schedules of her three teenage children. Hmmm…think anyone in Westchester will be able to relate? The novel gets complicated, though, when those idyllic suburban routines are thrown off-kilter by a surprising act of violence.
â» The Rembrandt Affair
by Daniel Silva
July 20 (Putnam Adult)
Fans of the The Da Vinci Code should get excited about another art-related thriller. The novel features Gabriel Allon, author Silva's famous art-restorer-slash-assassin, on a trail to recover a stolen Rembrandt. Of course, he learns the painting was no ordinary painting and starts to uncover the secrets behind it.
â¼ The Rise and Fall of Bear Stearns
by Alan C. Greenberg
June 1 (Simon & Schuster)
If hindsight is 20/20, then Alan C. Greenberg, aka "Ace," must have a perfect view of our recent financial crisis. He should—he had a front-row seat as former CEO of Bear Stearns. And man, was he there for a while: he joined the firm in 1949 and took over in 1978. From this inside-man position, Greenberg writes a history of the company and his role in it.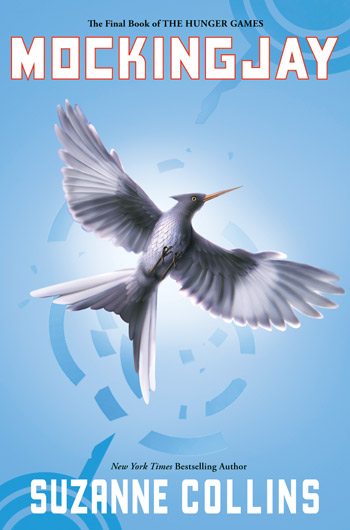 For Young-Adult Readers
Mockingjay
by Suzanne Collins
August 24 (Scholastic)
Mockingjay is the final book in the raved-about Hunger Games series—a series that takes place in post-apocalyptic North America, where competitors are forced into a brutal, televised fight to the death. In this installment, Katniss Everdeen, a 16-year-old unlikely survivor of The Hunger Games, has defied the shady Capitol that runs the games—and now they're out for revenge. Sure, the book doesn't come out until August, but bookstores are taking pre-orders now. If your YA readers are big fans, take them to the midnight release party on August 23 at the Voracious Reader in Larchmont. There will be games, but none so violent.
Looking for more great recommendations? Here are the booksellers that compiled our list:
Anderson's Book Shop
96 Chatsworth Ave, Larchmont
(914) 834-6900
The Voracious Reader
1997 Palmer Ave, Larchmont
(914) 630-4581