By Toni Dawn
No matter what time of year, flowers are always in season, especially when it comes to the bedroom. They are tranquil and make us think of nature, both great qualities when it comes to a bedroom design.
Helena Embroidered and Printed Duvet Cover and Sham, $49.50-$279
For the traditionalist with an edge, this floral pattern is bright and bold.
Peacock Citrine Duvet Cover by Dwell Studio, $199
Bright and bold, this floral pattern is sure to make a statement in a modern bedroom.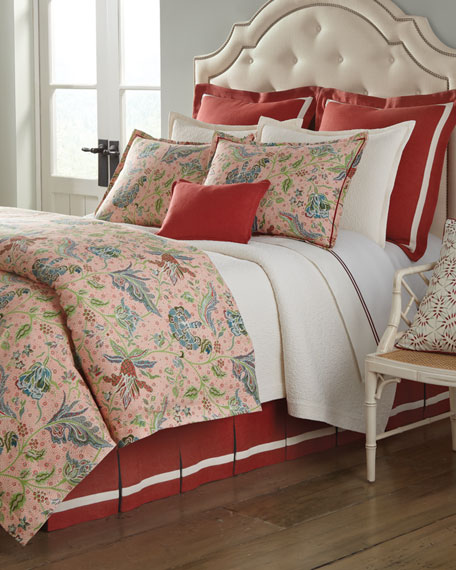 King Florentina Ecru Coverlet, $445
Colorful and traditional, this red-hued floral coverlet is a little bit bold and a little bit classic.
Margeaux Chinoiserie Duvet Cover, $212
This floral patterned duvet cover has a slight Asian-inspiration. Mix and match subtle sheets like the ones shown for a complete look.
Ava Rose Linen Duvet Cover and Shams, $99-$619
Black and white and classic all over this bedding would work great in a traditional or modern master suite.
This is a bright, bold, and modern take on the traditional floral print. We especially love it paired with a bold bed like the teal one shown.
Unique with soft, subtle colors, this floral pattern is feminine at its best.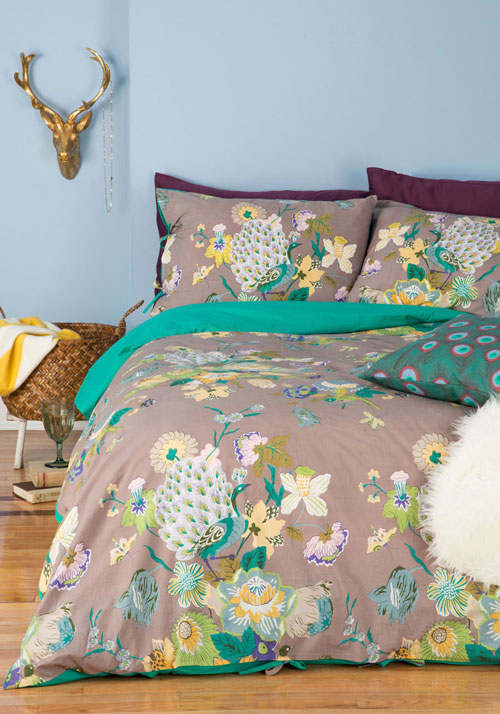 Fowl Play Duvet Cover Set in Full/Queen, $120
This daring print and color scheme are not for the faint of heart. It's a little bit retro, a little bit modern.