As the new season begins, there is a lot of speculation about what the newest trends in interior design will be. Homeowners are either revving up for the spring real estate market or looking for upgrades that make day-to-day life more convenient and luxurious. We here at transFORM have cut through the media clutter to give you our well-informed trend forecast for Westchester's homes in Spring 2017.
1) Innovative Solutions: More and more homeowners will be on the hunt for effective solutions to renovation challenges. Thankfully, technology has raised the bar and facilitated a wave of sophisticated service that delivers a new level of convenience. For example, multifunctional furniture is designed and manufactured to perform several tasks while maximizing living space in a unique and flexible way. These space-saving solutions are ideal for any interior as they are customized to fit the available space, activities and personal tastes of the homeowner.
2) Natural Textures: Weaving texture into our spaces makes it more inviting. How our interiors look, how the furniture is designed, and what it's like to run your fingers over their surfaces, shapes and lines all coalesce to influence our experience of and our experiences in our spaces. A single piece of an interior's design can change the room's aesthetic and will compel you to feel and think differently than you did before. For example, Shinnoki cabinetry possesses all the timeless aspects of wood, both visually and to the touch, in a contemporary color palette. Shinnoki has wood's warmth, style, authenticity and sense of home.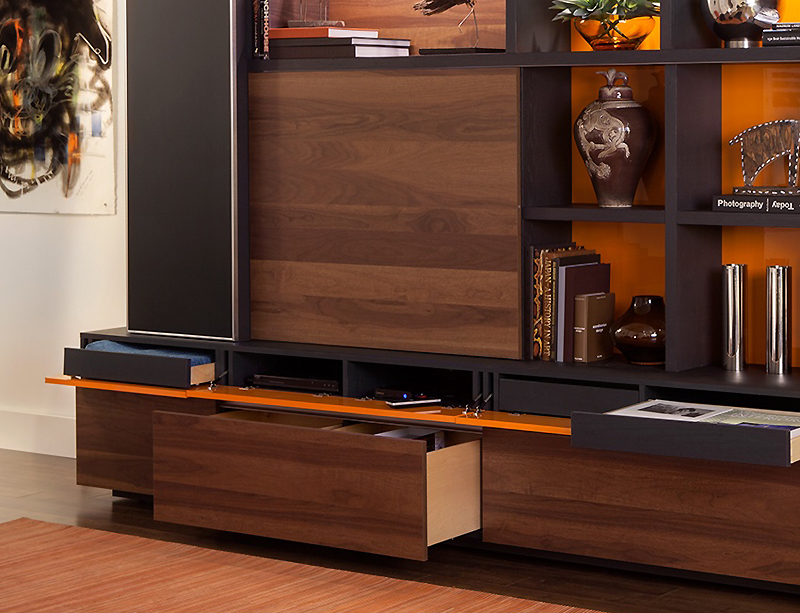 3) Light & Airy Closets: White has always been a prominent color and it will continue to reign in Spring 2017. There's purity to all-white cabinetry that elevates the look and feel of a closet. An interplay of softness and gloss combines with functional and visually interesting storage to create an imaginative haven in which to dress. Smooth lines and the elimination of jarring colors exudes a blank canvas from which brightness and positivity energize and enliven your wardrobe. It's your sanctuary, where you can shut out the world, relax and be whoever you wish to be, while surrounding yourself with all things beautiful: family, friends and, of course, extraordinary decor.
4) Contrasting Colors: Contrary to all-white closets, transFORM predicts a rise in living color throughout other areas of the home. For instance, we're preparing to see more of Pantone's 2017 color of the year, Greenery. The juxtaposition of light hues and alluring earth tones makes for a charming, sophisticated style. These shades are an instant hit for those looking for a revitalizing, back-to-nature hue that brings zest while still managing to work with warm wood tones.
5) Laundry Rooms: This season, homeowners will realize the value in making every space look great. And laundry rooms in particular will be seeing more love. Whether you are washing, drying, sorting or folding, your laundry room is bound to get a lot of use. Custom cabinetry can brighten up your space and boost its functionality. And as you can see, this room is a flawless combination of our Spring 2017 predictions. The design pairs contrasting high-gloss blue storage and metallic hardware with light-colored walls, amplifying the light streaming in from the window. It's an innovative solution that incorporates natural textures through glossy-laminates. These materials highlight the different edges on each piece of cabinetry and produce a look that is striking and entirely new. The effect is a modern, bright and airy feel.