Compiled by the editors of 914INC
If business success is more about who you know than what you know, look no further. Whether you want to secure business funding, land a big contract, negotiate tricky legal concerns, gain PR assistance or just learn to schmooze like a pro, these are the folks you need in your network.
Start the slideshow here.
Or, you can check out the full list below, follow the link to the person's individual slide.
---
Rob Astorino
Marsha Gordon
Rick Rakow
Janet Langsam
William M. Mooney Jr.
William M. Mooney III
John Tolomer
Tom Roach
Ellen Lynch
Noam Bramson
Ruth Mahoney
Geoff Thompson, Elizabeth Bracken-Thompson, and Dean Bender
John Ravitz
Natasha Caputo
Kimberlie Jacobs
Mike Dardano
Larry Gottlieb
Peter Kelly
Andrea Stewart-Cousins
Anthony Justic
Jamie Imperati
Martin Ginsburg
Kevin Plunkett
Mike Spano
Anne Janiak
Dan Conte
Fannie Aleman
Robert W. Amler
Deborah L. Milone
Robert O. Sanders Jr.
William P. Harrington
Ross Pepe
Cynthia Rubino
Adam Stark
Robin Douglas
Stacey Cohen
Peter Herrero
Robert P. Weisz
Jon A. Dorf & Jonathan Nelson
Eridania Camacho
Jean Marie Connolly
Louis R. Cappelli
Ken Jenkins
Carolyn Mandelker
Natasha Roukos
Joseph Cotter
Chris O'Callaghan
Who: Rob Astorino
What: Westchester County Executive
Why: He controls the county's purse strings. Need we say more?
Who: Marsha Gordon
What: President and CEO,
Business Council of Westchester
Why: If you don't know Marsha Gordon, you don't really know anyone. As head of the county's largest business organization, she exerts major influence on virtually everything related to business in the county—and she's got the ear of everyone who matters.
Who: Rick Rakow
What: President & CEO, Rakow
Commercial Realty Group
Why: Need to find a perfect location for your business? Rakow is your go-to guy; the veteran commercial real estate broker runs the largest tenant-advocacy firm in the region.
Who: Janet Langsam
What: CEO, ArtsWestchester
Why: If you want to be involved with the arts in Westchester, you either know Janet Langsam or are desperate to know her. She's spent more than 20 years as the reigning queen of the county art scene and shows no signs of stopping.
Who: William M. Mooney Jr.
What: President and CEO,Westchester County Association (WCA)
Why: Officially, Mooney acts as an advocate for the WCA's members and a cheerleader for new-business creation and economic vitality throughout Westchester. Unofficially, he's the elder statesman of Westchester business—and he's got the Rolodex to prove it.
Who: William M. Mooney III
What: Director, Office of Economic Development, Westchester County
Why: He's the son of one of the most well-connected men in Westchester (see left), but Mooney III is worth cozying up to on his own merit, as his job is to help attract, retain, and grow business in Westchester.
Who: John Tolomer
What: President and CEO, The Westchester Bank
Why: Tolomer heads up one of Westchester's premier community-lending institutions, which caters to small- and midsize businesses. The esteemed banking veteran, who joined The Westchester Bank in its founding year (2008), has steered its growth to more than $500 million in assets.
Who: Tom Roach
What: Mayor, City of White Plains
Why: As head of the city that is the county seat and commercial hub of Westchester, Mayor Roach is an obvious power player. If you're looking to do business in White Plains (and who isn't?), you want him in your corner.
Who: Ellen Lynch
What: President and CEO, Food Bank for Westchester
Why: Surprised that a nonprofit chief is a must-know for conducting business? Don't be. Lynch's connections run deep. She's the former CEO of the Yonkers Industrial Development Agency, and in her current role at the Food Bank, she fosters partnerships with some of the biggest muckety-mucks of the business world.
Who: Noam Bramson
What: Mayor, City of New Rochelle
Why: Anointed as a whiz kid since winning a seat on the New Rochelle City Council at age 25, this second-term mayor is now poised to be on top of every businessperson's need-to-know list, thanks to New Rochelle's upcoming downtown redevelopment plan.
Who: Ruth Mahoney
What: President, Hudson Valley/Metro NY District, KeyBank
Why: One of the highest-profile women in Westchester's banking industry, Mahoney is known for her relationship-building prowess. In addition to plenty of A-list clients, she's hooked into the "who's who" network through her extensive involvement in Westchester charity and business events.
Who: Geoff Thompson, Elizabeth Bracken-Thompson, and Dean Bender
What: Partners, Thompson & Bender
Why: Don't let the homey offices fool you. Thompson & Bender is the power player of public-relations firms in Westchester. Proof? The firm's client roster likely includes half the people on this list.
Who: John Ravitz
What: Executive Vice President & COO, Business Council of Westchester
Why: As second-in-command at the Business Council, Ravitz—a former New York State assemblyman—has his finger firmly on the pulse of the county's business scene (and all its players).
Who: Natasha Caputo
What: Director, Westchester County Tourism
Why: Fun, chatty, and endlessly energetic, Caputo is literally the face of Westchester tourism. If you want a piece of this $1.7 billion sector of the county's economy, seek her out at nearly any county business event (we're not sure how she ever makes it into the office!); her advice and influence are critical.
Who: Kimberlie Jacobs
What: Executive Director, Community Capital New York
Why: Schmoozing with bank presidents is never a bad move, but Westchester small-business owners would do just as well to pay Jacobs a visit: Her nonprofit has dished out more than $2 million in microloan funding to area businesses since 2003. Jacobs is a crucial ally for local entrepreneurs.
Who: Mike Dardano
What: Founder and CEO, Buzz Potential
Why: The most atypical PR guy you'll ever meet (his de facto uniform: jeans, a client's tee shirt, and bright white shades), Dardano nonetheless is a major connector—nearly everyone in Westchester's small-business circles is a Buzz Potential client, friend, or friend of a friend.
Who: Larry Gottlieb
What: President & CEO,Hudson Valley Economic Development Corporation
Why: If the Hudson Valley had an official economic-development cheerleader, it would be Gottlieb. In his current role (and previously, as Westchester's Director of Economic Development), he's amassed a contact base that spans nearly every local industry. If he can't help you directly, he knows who can.
Who: Peter Kelly
What: Chef/Owner, Xaviars Restaurant Group
Why: If it involves food in Westchester, Kelly is likely involved. He's cooked up one of the most successful entrepreneurial careers in
the county, with several marquee restaurants in his group. Kelly's blessing can make or break a fledgling Westchester restaurateur.
Who: Andrea Stewart-Cousins
What: New York State Senator, Democratic Conference Leader
Why: Though she's known more as an advocate for the underserved than as a business-friendly legislator, Senator Stewart-Cousins of Yonkers is the one to woo if you need an ally in the state's Democratic Party.
Who: Anthony Justic
What: Partner, Maier, Markey & Justic LLP
Why: Accounting prowess is crucial for any business, and Justic runs one of the top CPA firms in Westchester. He's also chairman of the Business Council's board of directors.
Who: Jamie Imperati
What: President & Founder, Professional Women of Westchester
Why: If networking were a kingdom, Imperati would be its queen. Her five-year-old, 250- member organization exists solely to provide area women with opportunities to network, share experiences, and exchange information to help them grow their businesses.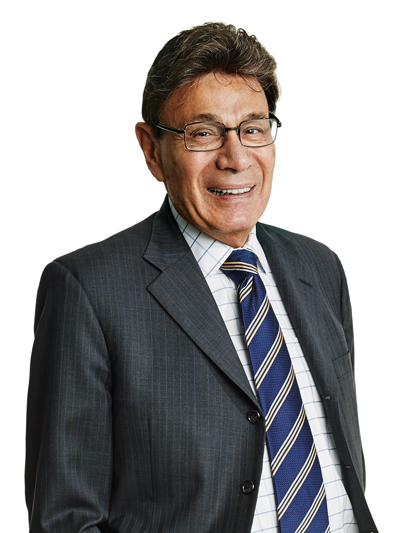 Who: Martin Ginsburg
What: Founder & Principal, Ginsburg Development Companies (GDC)
Why: Looking to get in on the TOD trend sweeping county real estate? Ginsburg's ahead-of-the-curve residential and mixed-use development projects have made GDC synonymous with these Millennial-friendly housing options.
Who: Kevin Plunkett
What: Deputy County Executive
Why: As Astorino's right-hand man, Plunkett is essentially the COO of Westchester County. And he's highly accessible; just go to nearly any county business event and look for the tall guy towering over everyone else in the room.
Who: Mike Spano
What: Mayor, City of Yonkers
Why: Unless you've been living under the proverbial rock, you know that Yonkers has become the hub of Westchester's urban renewal/redevelopment focus (a new office park, restaurant, loft-living project, or gallery seems to open there daily). And unless you've been hit in the head by said rock, you know that Mayor Spano is the man behind all of it.
Who: Anne Janiak
What: Founder & Executive Director, Women's Enterprise Development Center (WEDC)
Why: Janiak has built WEDC into the area's top nonprofit microbusiness-development organization—making her a key contact for any entrepreneur seeking access to capital, training, and advisory services.
Who: Dan Conte
What: President, Westchester Hotel Association
Why: Rising tourism spending, plus the fact that hotels are part of nearly every new mixed-use development project on the boards, makes Conte a valuable ally for anyone trying to tap into the hospitality market here.
Who: Fannie Aleman
What: President, Westchester Hispanic Chamber of Commerce
Why: She's a spokesperson for Westchester's Hispanic business community, which is growing in strength and numbers. As a prolific networker, she's always in-the-know about what's going on across the county.
Who: Robert W. Amler, MD, MBA
What: Dean, School of Health Sciences and Practice, New York Medical College (NYMC)
Why: He's a driving force in Westchester's hot biotech scene, making him a must-know for would-be innovators in that industry. Plus, NYMC's newly completed biotech incubator, BioInc@NYMC, is Amler's baby.
Who: Deborah L. Milone
What: Executive Director, Hudson Valley Gateway Chamber of Commerce
Why: Milone has a huge influence on business in the northwestern part of the county, and she is a master at putting people and companies together.
Who: Robert O. Sanders Jr.
What: Founder & Chairman, Hospitality Resource Group
Why: Is your contact database lacking someone who is both a driving force in the hospitality sector and an active participant in regional workforce/training programs (through the Westchester/Putnam Workforce Investment Board)? Robert Sanders is your man.
Who: William P. Harrington
What: Partner, Bleakley, Platt & Schmidt
Why: Getting friendly with a big-time litigator is never a bad idea for a business owner, but add the fact that Harrington is chairman of the WCA board, and it becomes a no-brainer that getting into his inner circle is a really good idea.
Who: Ross Pepe
What: President, Construction Industry Council of Westchester & Hudson Valley
Why: If you don't think you need to know the head of the industry group that, as its website declares, "fights like hell for the construction industry and the development community to win approval of projects," then we can't help you.
Who: Cynthia Rubino
What: President/CEO, YMCA of Central and Northern Westchester
Why: What can a YMCA CEO do for a businessperson? Plenty when that CEO is Cynthia Rubino, who's been uber-connected practically since birth (her dad is former White Plains mayor Joe Delfino). Involved in many county organizations, she's a go-to for an introduction to almost anyone who matters.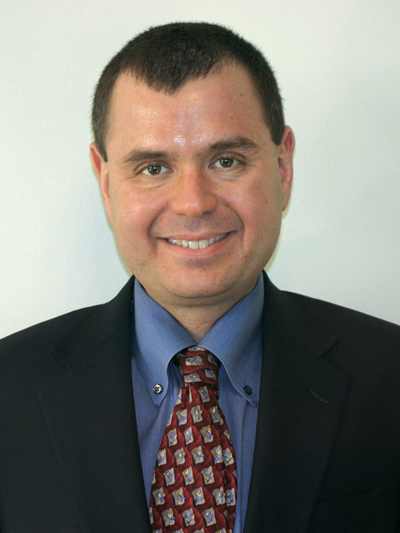 Who: Adam Stark
What: President, Stark Office Suites
Why: If your company is at that stage where the kitchen table is too small, but a full-fledged office is out of budget, seek out Adam Stark for his expertise in the area's flexible office-space market.
Who: Robin Douglas
What: President, CEO & Founder, African American Chamber of Commerce of Westchester and Rockland Counties
Why: Since the number of businesses owned by African Americans (and particularly African American women) is increasing rapidly, now is a good time to tap into the expansive network Douglas has developed as the top advocate for African American entrepreneurship in our region.
Who: Stacey Cohen
What: President & CEO, Co-Communications
Why: A veteran PR pro, her agency represents many big-name county firms, but she's got a knack for helping small companies kick-start their brands, too.
Who: Peter Herrero
What: Founder & General Manager, NY Hospitality Group
Why: Any business hosting an event, catering an event, planning an event or thinking about doing any of the above is likely already in contact with Herrero. If not, they should be.
Who: Robert P. Weisz
What: CEO, RPW Group
Why: Many companies boast of their 800 Westchester Avenue address, but RPW is the only company that can lay claim to developing it (along with other Platinum Mile landmarks). A commercial real estate visionary, Weisz virtually controls this most important of industries and is heavily involved with a slew of powerful Westchester organizations.
Who: Jon A. Dorf, Esq, & Jonathan Nelson, Esq
What: Managing Partners, Dorf & Nelson LLP
Why: If legal counsel and business success go hand in hand, the hands you want to hold are Dorf's and Nelson's, thanks to their firm's 20+ years serving entrepreneurs, family businesses, and large companies alike.
Who: Eridania Camacho
What: Director, Gateway to Entrepreneurship, Westchester Community College
Why: If the name of the program she heads up didn't give it away, we'll clue you in: Camacho is all about helping entrepreneurs get off the ground. And she's got years of experience, plus the resources of the county's largest college backing her up.
Who: Jean Marie Connolly
What: Senior Director, BNY Wealth Management
Why: There may be an ordinance somewhere in Westchester that states you cannot convene a business or fundraising event without inviting Connolly (maybe not; it just seems that way). She's well known as a premier networker, mentor, and all-around "go-to gal"—plus, she's a conduit to some of Westchester's wealthiest residents.
Who: Louis R. Cappelli
What: Founder, Cappelli Organization
Why: As the unofficial king of Westchester real estate development, Cappelli's firm continues to be a key player in the downtown redevelopments of New Rochelle and White Plains.
Who: Ken Jenkins
What: President, Yonkers IDA
Why: With the total amount of new development in Yonkers topping $1 billion recently, it would be a smart move to get in good with the man who helms the city's IDA. Jenkins also has more than 20 years' worth of political experience—and the vast network that goes hand in hand with it.
Who: Carolyn Mandelker
What: President & Founder, Harrison Edwards PR & Marketing
Why: Snag a meeting with Mandelker, and you'll be chatting up the woman who knows how to handle the PR and marketing needs of some of our top local organizations, including the Westchester County Association.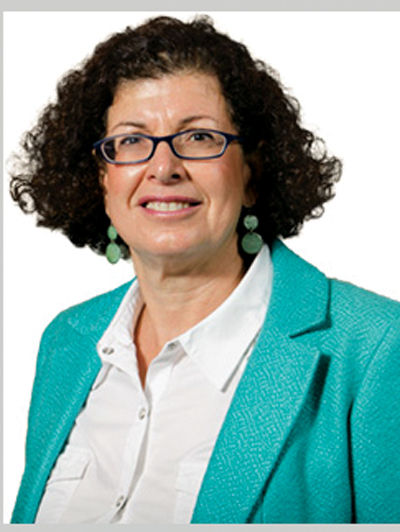 Who: Natasha Roukos
What: Chairman, SCORE Westchester
Why: Roukos, a retired IBM exec, heads up an organization composed entirely of business-savvy volunteers who help small businesses grow and expand. (That means free advice, people!)
Who: Joseph Cotter
What: Founder & President, National RE/sources Group
Why: With the county's coolest office park (iPark Hudson, Yonkers) and one of its hottest residential developments (Hudson Harbor, Tarrytown) in his portfolio, Cotter is the current darling of hip real estate. Get to know him now—before he's too busy for you.
Who: Chris O'Callaghan
What: Managing Director, Jones Lang LaSalle
Why: If you need to know anything about commercial real estate in Westchester, you need to know O'Callaghan. He has been one of the region's most active brokers for the past 30 years.