It's not just shopping centers and raucous bar crawls that entertain in the county seat. The arts, international eateries, and boutique shopping comprise a dynamic Downtown that deserves a full day, an open mind, and an empty stomach.
10 a.m.
The best time to visit The Westchester (125 Westchester Ave; www.simon.com/the-westchester) is in the morning, before the normal crowds descend for the post-holiday sales. Stop by MAD Donuts' (www.maddonutshop.com) debut brick-and-mortar to grab a cinnamon-glazed apple fritter, then get your steps in window shopping the high-end designer boutiques and mall-staple stores.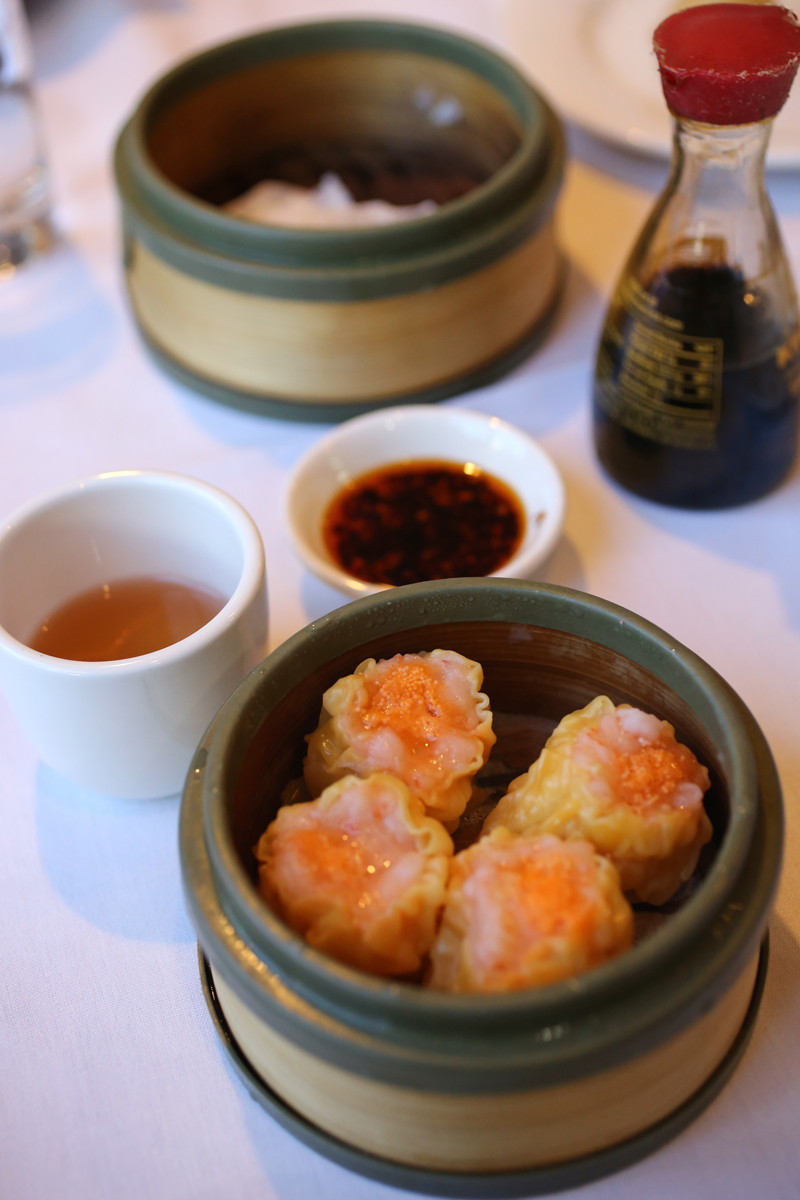 Photos by Doug Schneider
Noon
Hop in the car and head to Aberdeen (3 Barker Ave; www.aberdeenwhiteplains.com), tucked into the lobby of a Marriott, for its popular Cantonese dim sum carts laden with roasted pork buns, sesame balls, har gaw, chive dumplings, turnip cakes, and chicken feet.
1:30 p.m.
Swing by the Garden of Remembrance (148 Martine Ave; parks.westchestergov.com/garden-of-remembrance) to view sculptor Rita Rapaport's Gates of Remembrance, a symbolic memorial of the horrors of the Holocaust. From there, it's a short walk to the headquarters of ArtsWestchester (31 Mamaroneck Ave; www.artswestchester.org), which features 4,500 square feet of gallery space, with an emphasis on artists from New York State.
2:30 p.m.
Head up to the sixth floor to get a primer on African artifacts at Dafco's Gallery (31 Mamaroneck Ave #601; www.dafcogallery.com), where the impressive collection includes ceremonial masks, shields, headdresses, fertility statues, and more — all available for purchase.
3:15 p.m.
Just around the corner is Loola Doola (206 Martine Ave), a small boutique showcasing local designers and chic, won't-feel-guilty-about-the-price handbags, custom designed by owner Lauren Morris.
3:45 p.m.
Take a quick stroll down Mamaroneck Ave to the corner of E Post Rd to check out the latest installation from Art in Vacant Spaces, a partnership program between the business-improvement district and Purchase College, which fills empty storefronts and building sites with eye-popping designs from student artists.
4:15 p.m.
Grab a snack with an international twist. At Araras Coffee & More (406 Mamaroneck Ave), Brazilian baked goods can swing savory with traditional cheese bread or sweet with alfajores and brigadeiros. Or, pop into Japanese Daido Market (522 Mamaroneck Ave; www.daidomarket.com) and hope they're not out of the warm, filled-to-order cream puffs (weekends only). 
4:45 p.m.
Down the block is LOLA New York (396 Mamaroneck Ave; www.lolany.com), where owners and BFFs Dawn Pasacreta and Denise Elias curate a cool mix of easy-to-wear, stylish women's clothing; on-trend accessories; affordable designer jewelry; and beauty products.
5:30 p.m.
White Plains is known for its party scene, but not every bar is rowdy. At Wolf & Warrior (195A E Post Rd; www.wolfandwarrior.com), the county's newest brewery, owner Mike Chiltern pairs his Patagonia blonde ale and Pack Leader IPA with laid-back vibes. On the other side of Downtown, the bar at BLT Steak (221 Main St; www.bltrestaurants.com) is devoid of college crowds while serving serious craft cocktails with trendy ingredients, like butterfly pea flower syrup and Ramazzotti amaro.   
7 p.m.
Choose a spot for dinner. Slurp Wellfleets, Kumamotos, and Beausoleils at KEE Oyster House (126-128 E Post Rd; www.keeoysterhouse.com), or trade bivalves for bucatini at white-tablecloth Italian La Bocca (8 Church St; www.laboccaristorante.com). Showcase design and some of the city's best views mean you'll likely need a reservation to
dine at Mediterraneo (189 Main St; www.zhospitalitygroup.com), or you can take your chances with the often lengthy wait at TVB by: Pax Romana (171 E Post Rd; www.paxromanany.com) for homemade pastas, including a cozy carbonara, at affordable prices.