When was the last time you woke up, smiled, rolled over, and bounded out of bed — feeling relaxed, restored, and ready to take on your day?
Longer ago than you'd like to admit, probably. You're not alone. Over one in three Americans are consistently sleep-deprived.
To help all of us in the ranks of the sleepy, experts have recommended various best practices to improve the quality of our resting hours.
Some of these practices are relatively easy to incorporate, like avoiding the phone scrolling in bed, but other recommendations are less practical. For many, removing all light sources from their bedroom or keeping to a sleep-optimized evening routine may not work for their lifestyles.
One practical yet often-overlooked change that can have an incredible effect on your sleep is investing in the quality of your mattress.
The Role of Great Mattresses in Truly Restful Sleep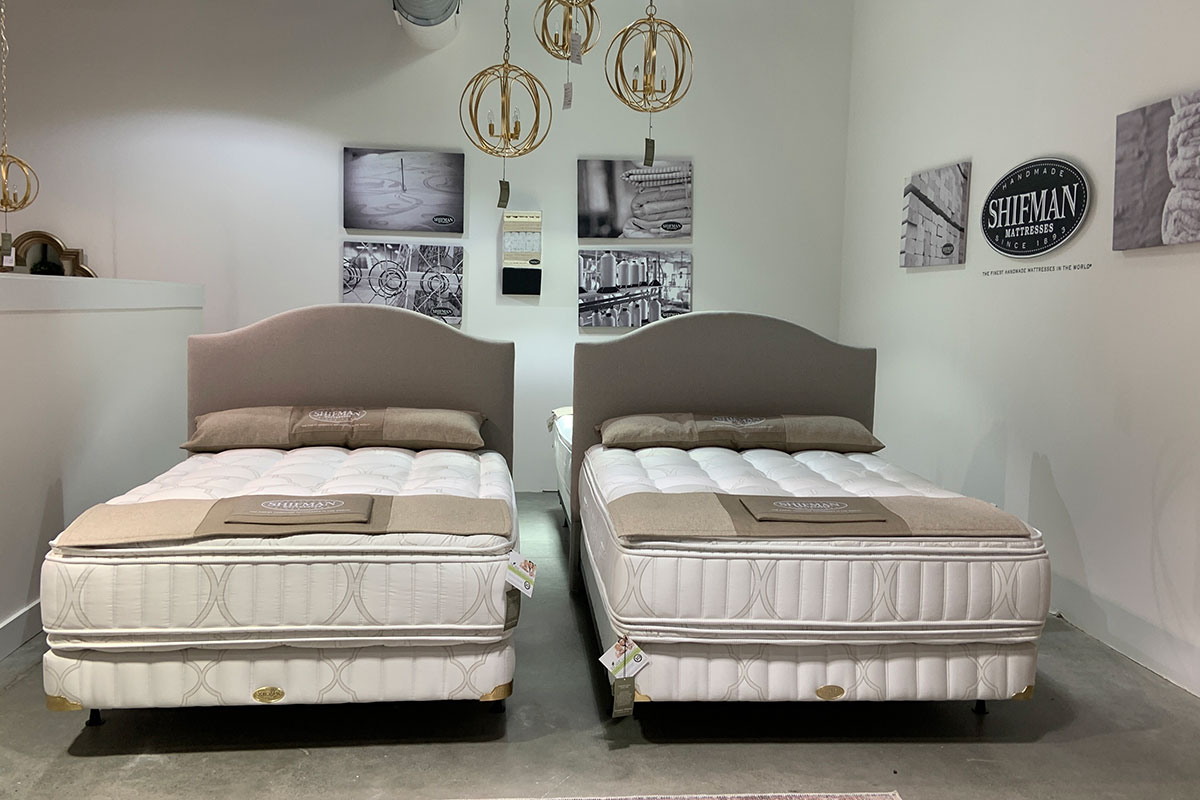 Many people believe that mattresses aren't that exciting.

To them, mattresses are in the same category as other functional (if boring) maintenance purchases, like air filters.
We see this from our customers. They'll spend significant cash on quality furnishings and decorative details for their home, but neglect to reserve room in their budget for a high-quality mattress.

Here's the thing:
Mattresses aren't just functional.

They're foundational.
Mattresses also aren't one-size-fits-all. Instead, mattresses are designed to meet the specific needs of people who sleep with vastly different sleep styles.
For example, firm mattresses provide more support and place less stress on a person's muscles. They may even facilitate good blood circulation and help with posture.
More plush mattresses offer a cradle-like sensation, upping the coziness factor significantly. These mattresses can even provide relief for people with joint issues.
Finding the right mattress for you can be transformative not just for your sleep, but for your daily vitality. At The Mattress Studio at Country Willow, we have specialized sleep diagnostic tools to help you determine the specific level of support perfect for you and your optimal rest. With that data, you can sample from over 25 mattresses on display, and choose the perfect fit for your body and your budget.
Does Sharing a Bed Always Have to Be a Compromise?
It's a basic fact of life: People require different responsiveness from their mattresses. Some people will require extremely varied specifications to achieve a great night's sleep. (And those people tend to partner up with each other.)
If two people with different sleep needs are using the same mattress, one or both compromise for the benefit of their partner.
With our sleep diagnostic tool's accurate information about the sleep needs of both partners, you can work towards a much more helpful long-term solution.
For example, we sell innovative mattresses that leverage customized interior construction that can differ from one side of the mattress to the other. With this two-mattresses-in-one technology, both people can enjoy great sleep without having to buy two twin XL mattresses.
Sleep Quality: More than Just About the Mattress
Adding breathable, soft bedding is the icing on the cake as you build your optimized-for-sleep bedroom from the mattress on up.
But, again, it's not one-size-fits-all.
Did you know that there are different pillow shapes and sizes geared to support people who sleep differently?
People who sleep on their side, for example, really shouldn't be sleeping on a flat pillow meant for someone who sleeps on their back. (That's a recipe for neck and back trouble.)
Our sleep diagnostics tool and the experts at The Mattress Studio at Country Willow can help you assess your sleeping style, specific needs, and more to determine which bespoke bedding products are perfect for you! From budget-smart to top-of-the-line luxury, we are sure to have what you need for a good night's sleep.
Country Willow offers high-quality, matched-to-your-needs bedding and a wide range of in-stock and made-to-order furniture. Contact our team by calling us at (914) 241 7000 or heading to our website to benefit from our design and specialty services free of charge.

What's this?
This content is made possible by our partner. It is not written by and does not necessarily reflect the attitude, views, or opinions of the 
Westchester Magazine
editorial staff.