Brain and Spine Surgeons of NY is proud to announce their affiliate, Infusion Therapeutix, is now open for business on the 3rd floor of their White Plains practice location. The brand new infusion center is currently offering Ketamine infusions to treat a variety of medical conditions.
Ketamine infusion therapy is a type of anesthetic and pain reliever that is used to treat a variety of conditions, including regional pain syndrome, neuropathic pain, as well as some mental illnesses. Ketamine infusions are also commonly used to treat chronic pain, of which the symptoms can be incredibly difficult to manage and often do not respond to other types of treatment.
"Our ketamine infusion program is now fully operational out of our brand new infusion center, Infusion Therapeutix,"says Liza Stromberg, Director of Marketing for BSSNY. "As ketamine therapy becomes more popular as an effective way of treating conditions like chronic pain, depression, anxiety, and post traumatic stress disorder, many patients are wondering whether ketamine infusion therapy could be right for them."
Ketamine acts as an inhibitor of pain receptors and interferes with pain transmission throughout the body, as well as inhibits the production of neurotransmitters that are involved in the perception of pain, both of which effectively reduce pain.
Ketamine infusions are carefully administered intravenously and monitored by medical professionals. According to the treatment page on the BSSNY website, "[Ketamine Infusions] carry a low risk of adverse side effects. This is because when administered through IV, the amount of Ketamine that enters your body is precisely controlled in low doses. This process allows for 100 percent absorption into the bloodstream."
Patients are typically referred for ketamine infusions by psychiatrists, pain management specialists, primary care doctors, obstetricians, neurologists, and others.
BSSNY's expansion onto the 3rd floor of the White Plains practice location has allowed them to expand their Ketamine Infusion program to keep up with the high demand by offering more on-site treatments. "We are excited to expand the ketamine infusion program with the opening of the new infusion suite, allowing us to see multiple patients each day. In the last eight years, ketamine infusion therapy has been recognized as a highly effective treatment for a number of medical conditions," says Robin Asken, Ketamine Director at BSSNY.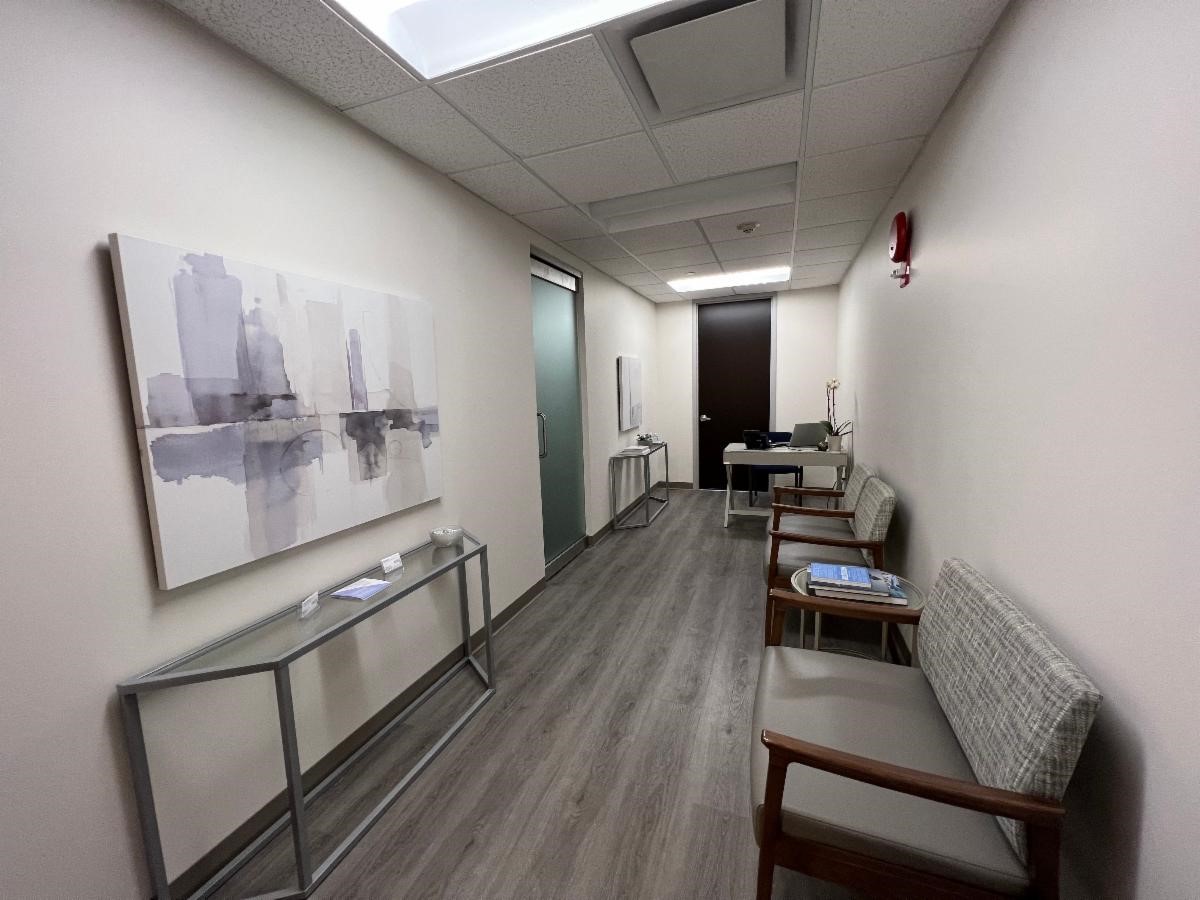 The privacy of the individual rooms at the new center provides a quiet and calm atmosphere for patients where they can receive ketamine infusions. "Getting centered mentally and maintaining calmness is key before starting an infusion," says Asken. "All ketamine infusions are provided in a private room, with or without loved ones close by for support and comfort."
In the coming months, Infusion Therapeutix plans to expand their services by offering additional infusions, such as vitamin treatments.
For more information about their Ketamine Infusion Therapy, visit their website here.
833-4-KETAMINE
ketamine@bssny.com