Find fantastic family fun in the heart of the Catskills
Don't let the summer end without a long weekend of water, woods, and sun-splashed adventures in the fresh air. At Frost Valley YMCA, families can spend Labor Day Weekend enjoying fun and life-changing activities in the heart of the Catskill Mountains.
On the last weekend before the kids dive into their textbooks for another school year, and while the days are still long, make memories on Frost Valley's 5,500 acres in a picturesque setting. Glide out onto Lake Cole in a rowboat or canoe. Go zip-lining and try your hand at archery. Take on the rock-climbing walls that offer a challenge for all levels. Venture out on hiking trails to High Falls—a great spot for photos!—or to the cable bridge.
Prefer indoor activities? Let your creative side take over in the arts and crafts. Learn a new skill or hone one you already practice with classes in pottery, woodworking, and candle making. Or unwind with a stretch-and-relaxation class.
Whatever the activities, Frost Valley is devoted to providing safe family fun with activities, excitement, and enrichment for all abilities.
"We emphasize being together and spending quality time with each other and unplugging," says Bob Eddings, Director of Group and Family Programs. "A weekend at Frost Valley is a chance for people to come together as a family and do things they wouldn't normally get the chance to do."
While it's a great way for a family to become closer or a group to bond, couples also get in on the good times at Frost Valley, making memories to last a lifetime.
"It's a great place to come if you're a young couple or a retired couple, and you want to spend some time together," Eddings notes.
The Labor Day weekend begins Friday evening with light fare—salads, snacks, and soup. Then let the fun begin with activities that include an evening hike. On Saturday and Sunday, enjoy three full meals, with activity periods in between. Saturday evening brings a special barbecue-style dinner—a Labor Day weekend tradition at Frost Valley.
After dinner, try your luck at Bingo, or grab a microphone and show off your singing talents at karaoke. If you're feeling a little more low-key, play board games or cards. Of course, you could always curl up with a good book.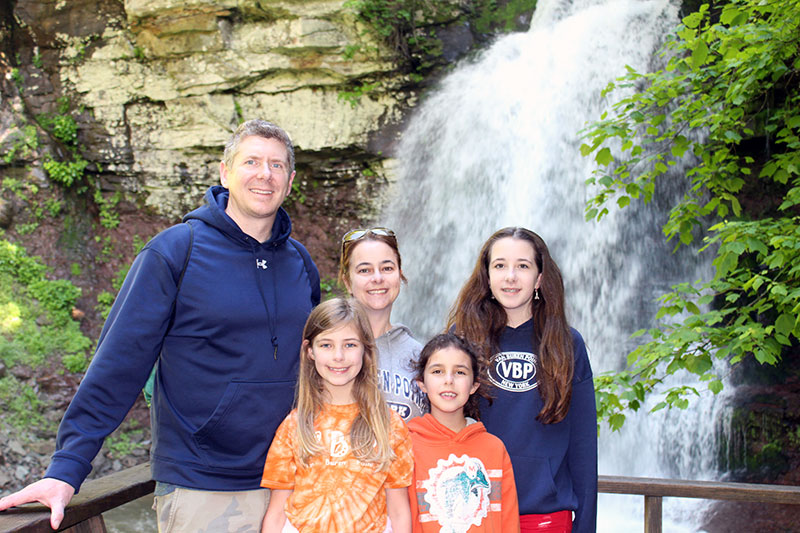 On Monday, enjoy breakfast, activities, and lunch before departing.
A variety of lodging choices with electricity and running water offers you the stay of your choice. They include hotel-style rooms that look out on Lake Cole, with hotel-style amenities; dorm-style accommodations and lodges; and "Friendship House," a Japanese-style camp lodge with an authentic Tatami room, a rock garden and a traditional ofuro bath. Many offer cozy living-room-style common areas with fireplaces. The lodges feature outdoor fire rings for sitting around a camp fire at night.
Visit the website to pick the lodging choice that suits you, and be sure to reserve your space for the weekend in advance; spots are filling up quickly.
Frost Valley YMCA
2000 Frost Valley Rd.
Claryville, NY 12725
845-985-2291, ext. 450
​reservations@frostvalley.org
www.frostvalley.org