We take a peek at 8 different houses of worship around the county, from historic holy places to modern cultural centers. 
Bedford Presbyterian Church, Bedford
Featuring photography by Ken Gabrielsen
The cornerstone of this Carpenter Gothic church was laid in 1871; construction concluded the following year. In 2001, master organ builder Martin Pasi designed, built, and installed the church's Opus 13 organ.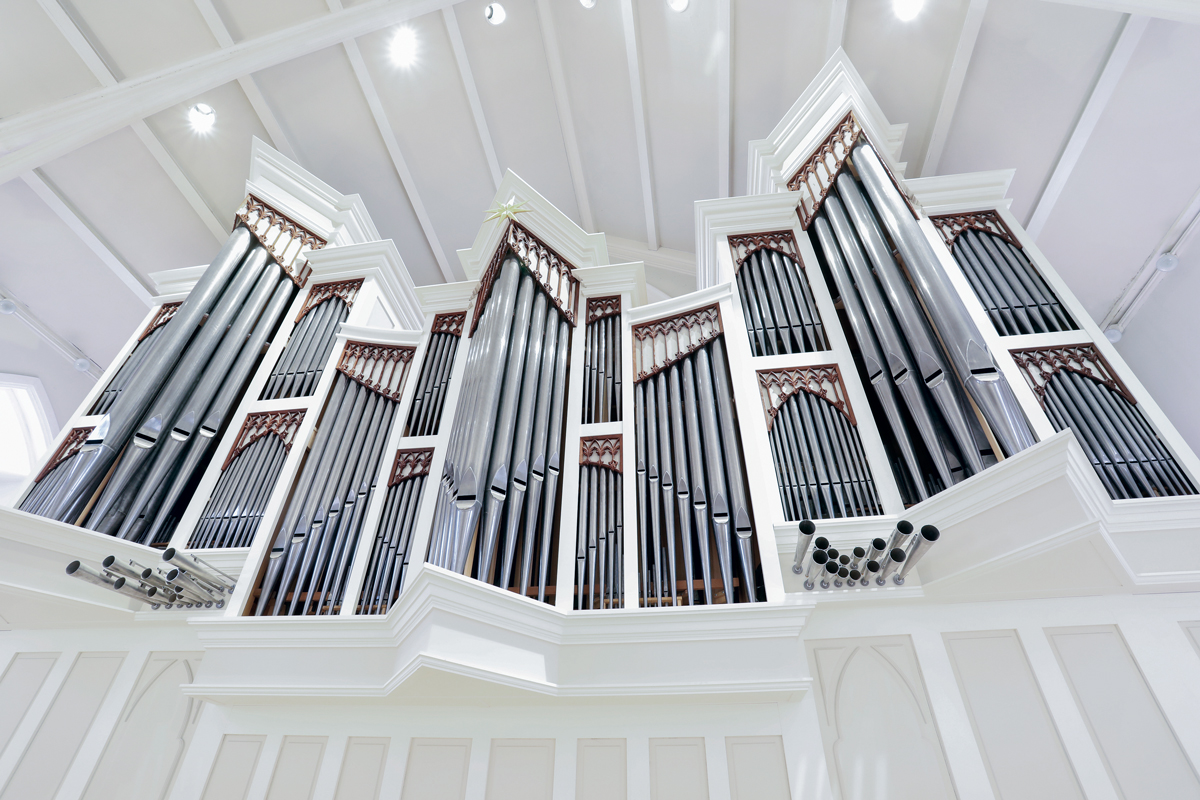 Westchester Muslim Center, Mount Vernon
Prior to the Center's founding in the mid-1980s, Westchester's Muslim residents used space provided by the Unitarian churches in Yonkers and White Plains for worship and prayer. Currently, the Westchester Muslim Center serves more than 2,000 Muslim families in the region.
The Greek Orthodox Church of Our Saviour, Rye
Completed in 1962 on the grounds of the former Harmonay estate, the church's design follows Byzantine traditions, with its architects drawing inspiration from the Hagia Sophia in Istanbul, Turkey, and the San Vitale church in Ravenna, Italy. The long diameter of the sanctuary's dome measures 52'.
Union Church Pocantico Hills, Tarrytown
Photograph by Justin Chauncey Photography
This Gothic Revival church was built by John D. Rockefeller Jr. in 1921 and features a rose window designed by Henri Matisse — his last work of art — to honor Rockefeller's wife, Abby. Later, their son Nelson commissioned Marc Chagall to design all the remaining windows in the church, to memorialize his father and other relatives
St. Augustine Roman Catholic Church, Ossining
Incorporated as a parish in 1878, St. Augustine was forced to relocate and rebuild at its current location at Eagle Park in 1978 because of New York State's plans to widen Route 9. The crucifix overlooking the river was relocated from its original site and refurbished
Congregation Kol Ami, White Plains
Designed by Bogdan Grom and completed in 2012, the new sanctuary of this Reform Judaism synagogue is enveloped by a 26′ tall insulated glass curtain wall that allows natural light to flood the interior space.
Old Dutch Church of Sleepy Hollow, Sleepy Hollow
Best known from Washington Irving's short story The Legend of Sleepy Hollow, this 17th-century Dutch Colonial stone church is on the National Register of Historic Places.
Immaculate Conception (St. Mary's), Yonkers
Founded in 1848, this church serves as the oldest Roman Catholic parish in Yonkers. It was designed by Lawrence J. O'Connor in Richardsonian Romanesque style and was named after American architect Henry Hobson Richardson, who studied Romanesque design in France and is best known for Trinity Church in Boston.