Meat, Meet Your Match: Top Mock Meat Dishes
Growing up in Scarsdale in the 70s, when the only Chinese restaurant was Tung Sing, I'd never heard of fake meat. My degree of naïveté was such that after college, I stumbled across House of Vegetarian on Mott Street in Chinatown—and ate there—without realizing that every last item on the menu is vegetarian. Without much thought, I ordered something like Szechuan Chicken, and it tasted, well, just like chicken—the best chicken I'd ever had. I was so impressed that I dragged my family down from Scarsdale for brunch, and we all had a good laugh when we realized my mistake.
Now meat substitutes are more widely known, but they still don't get no respect. When critics aren't "mocking" them, others are saying that they're bland, too processed, or unsuitable for certain diets. All of which is sometimes true. And some conventional eaters are afraid to go near the stuff. That said, the county offers some great options for people who are ditching the meat but crave its taste, texture, and appearance.
| | |
| --- | --- |
| | |

Let's take the ubiquitous veggie burger. Anyone can slap a Boca Burger into a bun and call it a day, but that's not going to satisfy a vegetarian among carnivores, if they're willing to eat together. So start at this level : places that doctor up a store-bought patty with creative toppings and configurations. Westchester Burger Company's Greenhouse gives you two vegan Dr. Praeger's patties topped with guacamole, frisée, and frizzled onions, customizable with toppings such as broccoli rabe and fried egg, and bun choices including gluten free. We replaced the fries with very good onion rings, whose spicy ranch dipping sauce I ended up dumping on my burger. Or try Elevation Burger, where you can get both vegetarian and vegan burgers. Foodies, go directly to level 2: chef-crafted vegetarian patties. The most flavorful and meaty-tasting one we've tried is Café of Love's wild mushroom burger with spring onion marmalade (upscale setting); the beet and grain burger at Birdsall House, with spinach, caramelized onions and apples, and goat cheese, is another nice option (grittier atmosphere, cool music, great beer), and they also make a mean Blackened Organic Tofu Sandwich.
| | |
| --- | --- |
| | |

Missing hot dogs on Meatless Monday? Head to Tarrytown. First level: jazzed-up store-bought veggie dog. Lubins-N-Links couches your dog in a yellow potato roll and offers many homemade toppings, with dozens of suggested combinations. I had the Barking Dog—chipotle mayo and homemade onion relish—and was quite happy: the hot dog tastes just like a real Tofu Pup. Eat it on the shady back patio under Sabrett umbrellas. Next level, a pedigree: Village Dog's vegan Veggie Dog, house-made from quinoa and seasonal Union Square Greenmarket veggies, on a potato roll from Balthazar (take that, Tofu Pup). The staff suggested a topping of braised onions with mustard and lemon aioli. Oh, the hot dog? Biting through the crisp, slightly chewy "casing" into the soft, tasty innards reveals a surprise—it's green!
| | |
| --- | --- |
| | |

Westchester doesn't have the range of Chinese mock meat dishes found in Chinatown (correct me if I'm wrong! some of us are still mourning Green Symphony), but the odd place offers a few. First level: "meat" nuggets served in standard sauces. Szechuan Garden in Harrison serves chewy soy-based chicken in seven ways (eg, Sesame Chicken)—which might just fit the bill if you're craving more than "Buddha's Delight." Next level: meat replacement artists, who integrate all elements of a dish. At Saigonese (next to the site of the old Tung Sing!), the shredded soy beef in a special of Vegan Papaya Salad bears a remarkably realistic appearance, texture, and taste; a fake fish clay pot dish is on the regular menu.
For food with a Caribbean twist in a vegan establishment, Jolo's Kitchen is home, serving one of the largest selections of imitation meats in the area. Stick-to-your ribs entrées include soy-based Veggie Ribz, blended satisfyingly with mixed vegetables in a well-seasoned mushroom sauce, and gluten-based smoked duck. They also have "meat" sandwiches (such as Philly steak) and Jamaican-style patties with "fish" or "chik'n."
Innovative chefs are giving other foods the faux meat treatment. Haven makes vegan spaghetti and meatballs: panko-coated black bean and veggie meatballs with soba noodles, spinach, and tomato sauce. Do they taste like meatballs? No (as much as Dr. Praeger's tastes like hamburger), but sometimes one just wants variety and protein. Sweetgrass Grill makes a tempeh Reuben, and vegetarian Shepherd's Pie with roasted jackfruit as meat. And if you can't get to Jackson Heights for a momo crawl, you'll find veggie momos at Jewel Of Himalaya in Yorktown Heights (and soon in Harrison). Several Mexican restaurants offer meat-free replacements, including Tomatillo (tofu or seitan) and Harry's Burritos (soy beef), along with vegan cheese and tofu sour cream. But if you'd rather sling your own meatless meat, you can order a mind-boggling variety from Vege Eats and May Wah.
» More from Eat. Drink. Post. blog
» Want Eat. Drink. Post. delivered right to your inbox? Sign up here.
HotDate
Pool Party! With Fine Dining and Local Booze!
Ready for one of the most romantic evenings of the summer? Chef Marc Lippman of Equus at Castle Hotel & Spa has dreamed up a series of three poolside parties pairing his renowned cuisine with local spirits, beer, and sake. And if you're a fan of Captain Lawrence Brewery (as am I), you won't want to miss the second of these, on Thursday, July 25, from 7 to 9 pm. Brewmaster Scott Vaccaro will be pouring a selection of their year-round, seasonal, and specialty craft beers, which will be paired with a regional menu from Chef Lippman, including Hudson Valley cheeseburger sliders, Kobe beef corn dogs, and classic crab cakes with Old Bay aioli. Guests will enter through the landmark hilltop castle and be escorted to the Poolside Grotto to enjoy all this by candlelight and torches. No swimming, but the rest is up to you. If you can't make this one, the sake event is on August 15. Reservations are required (914-631-3646), and it's $68 per person.
» More from Eat. Drink. Post. blog
» Want Eat. Drink. Post. delivered right to your inbox? Sign up here.
HotPlates
Unexpected Ices: How Cool Is That?
| | |
| --- | --- |
| | |

Serendipity, the joy of summer! When it's 97 degrees and you stumble across an ice you've never seen, you can only thank whatever forces put this cool goodness in your path. When car trouble had us park in front of Believe Juice and Books, its "Just Juice ice pops" sign beckoned, and my daughter begged me to go in. But what were these mysterious cups we were handed? As we were about to remove the lids, the man said "Wait—you keep the lid on, warm the cup with your hands, and slide the ice pop out when it's ready," demonstrating how the lid becomes a drip tray. Way to solve a problem! Except for lemon-ginger, which contains honey, the flavors (strawberry-kiwi, pineapple-mint, banana-mango, apple-blueberry) are unsweetened, and the pineapple is flecked with organic mint from the backyard garden… But let's say you're on the streets of New Rochelle—say, in front of 481 Main Street—you might be surprised to find something more common in The City: a Delicioso Coco Helado cart. Ada's scooping flavors such as cherry/mango, coconut, and my favorite, tamarind. There are some carts in Mount Vernon and Yonkers, but you'll have to find them yourself. … When Martine's Fine Bake Shoppe asked whether we wanted lemon ice in the organic, caffeine-free blueberry iced tea, silly me, I thought they meant ice cubes. Surprise—the straw hits a scoop of Italian ice, its sweetness the perfect complement. … If you happen to be hangin' near the Johnson Truck, you're in luck: this homegrown roving stronghold of "Freshnicity and Puriosity" makes a three-layered ice pop (fished out of their new freezer pushcart), a parfait on a stick that hits you with a 1-2-3 punch of raspberry/lemon/strawberry… Paleteria Fernandez sells paletas in numerous flavors including guava and passion fruit, but for something especially surprising, try pineapple with chamoy (a Mexican fruit-based condiment)—lemony, spicy, and salty, with chunks of pineapple. … And you might not know that Imagine Candy is the only local place carrying pops from Popbar… Slurp these treats before summer melts away.
| | |
| --- | --- |
| | |

» More from Eat. Drink. Post. blog
» Want Eat. Drink. Post. delivered right to your inbox? Sign up here.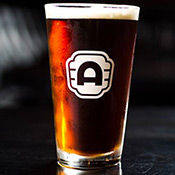 A new movie-going experience is coming to Yonkers in two weeks! Finally, a dine-in cinema that lets you savor a gourmet meal while relishing your favorite movie! Alamo Drafthouse Cinemas is proud to announce the opening of its first New York City-area location on August 5, bringing its new, inventive, family-friendly movie-theater experience to Westchester. In addition to finding a movie-lover's oasis, patrons of Alamo Drafthouse—developed by fans and for fans—can expect ad-free custom preshows, an ironclad no-talking/no-texting policy, and the elimination of the traditional front row for a better viewing experience. The cinema's special gourmet menu also is making its debut (the milkshakes can't be beat!), along with a curated selection of craft beers. Two fun videos, "How to Order" and "The Alamo Drafthouse Experience" are also on tap—just go to the website to be informed and entertained, while gaining useful information about menu options and the cinema's backstory. Sign up for the Alamo Drafthouse newsletter, become a Facebook fan, or Twitter follower to stay in touch, keep up to date with the latest from Alamo Drafthouse Yonkers, and be among the first to know when tickets go on sale.
Alamo Drafthouse Yonkers
2548 Central Park Avenue, Yonkers
(914) 226-3082, drafthouse.com/nyc_area/yonkers
http://www.facebook.com/AlamoNYC
http://twitter.com/AlamoNYC