Photos courtesy of ScentFluence
The newcomer 914 shop brings innovation to the longstanding art of fragrance, with more than 65 scents in its library.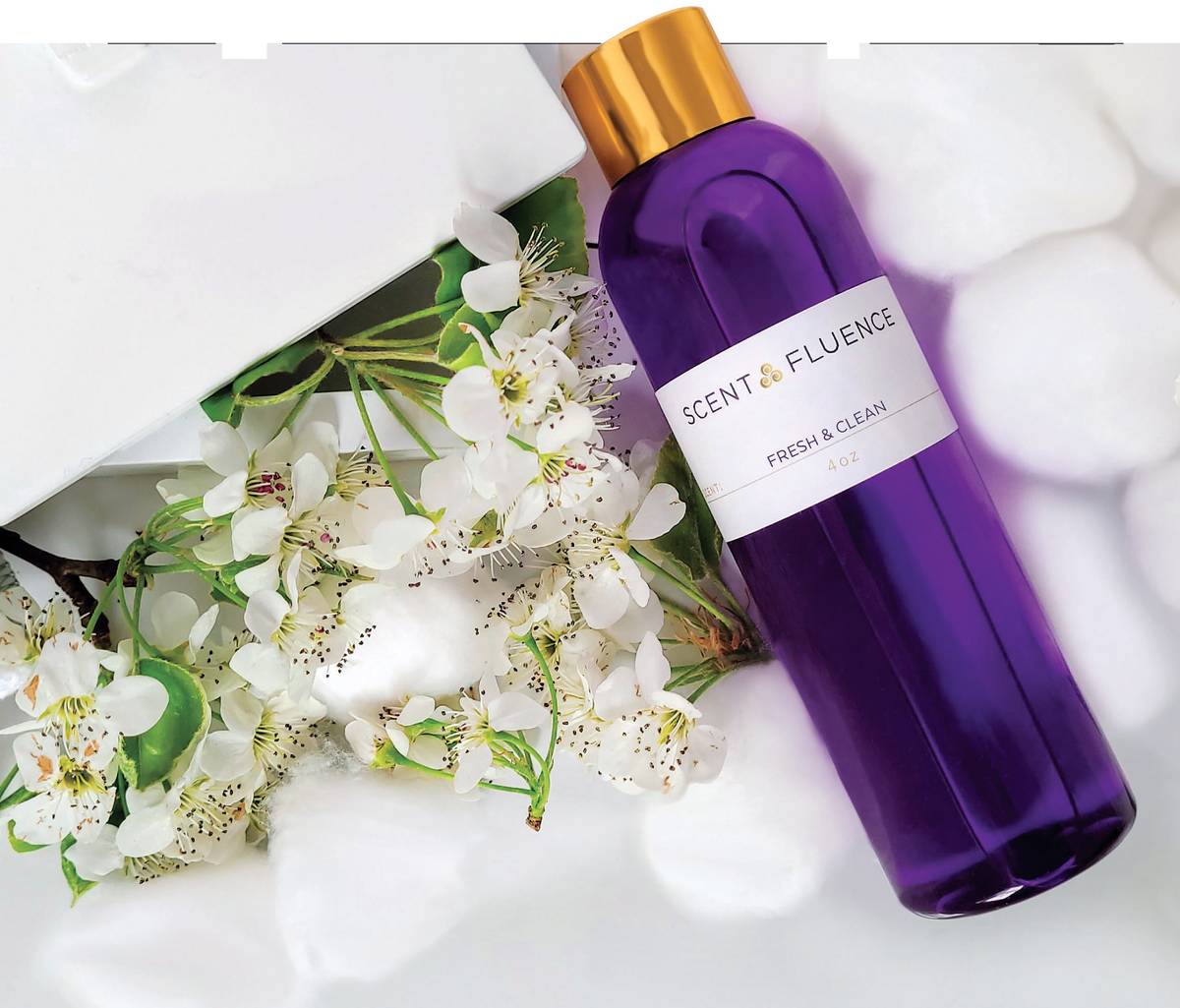 Caroline Fabrigas didn't waste any time taking advantage of the shorter lease terms that came as a silver lining of the pandemic, so in October she launched her 500 sq. ft. ScentFluence studio in a prime spot in Scarsdale (22 Harwood Ct), originally as a pop-up to see how the biz would fare, later extending her lease due to local support. Fabrigas reports the public response has been gratifying — in part because of the Scarsdale resident's product philosophy. "When it comes to bringing scents into someone's home, I tend to focus on the emotional experience the person is looking to achieve," she says.
Customers can take a calming, transportive tour through the bright and airy shop's "scent library," using hand-held diffusers that go on at intervals. This allows patrons to experience the array of scents without feeling overpowered by them, as often happens when spraying perfume onto sticks of paper. With more than 65 different fragrance profiles in the library, ranging from White Floral Ginger to Sensual Citrus, Apple Pie, and even Cognac, there is something for every nose. Made for the home, the scents are diffused into the air to create an experience.
About a decade ago, Fabrigas inherited scent company Scent Marketing Inc., after her husband passed away. The former CMO of Farmacy Beauty and SVP Marketing of Clarins says that growing the scent business has been a "legacy and a love story." She sells custom scents to high-end hotels — including Hyatt, Baccarat Hotel & Residences, and 1 Hotel — and is thrilled to be able to bring her expertise to Scarsdale. At her new studio, a 4-oz scent bottle and personal diffuser together average a reasonable $55. ScentFluence is also creating a collection of yoga-pose-inspired candles and yoga-mat sprays. Products may also be purchased on the store's website.