Heineken USA Adds to Its Corporate Relations Team
Heineken USA, headquartered in White Plains, recently appointed Bjorn Trowery to Heineken USA's corporate relations team as external communications manager. Bjorn will be responsible for external communications including corporate media relations, brand PR, distributor communications and the management of Heineken USA's corporate website and social media handles. Bjorn joined Heineken USA from Toys R Us, where he most recently served as their corporate spokesperson. Prior to his role at Toys R Us, Bjorn worked at Edelman and was the account supervisor on the Dos Equis, Trojan, and Starbucks accounts. Bjorn graduated from Penn State University and currently lives in Brooklyn with his wife.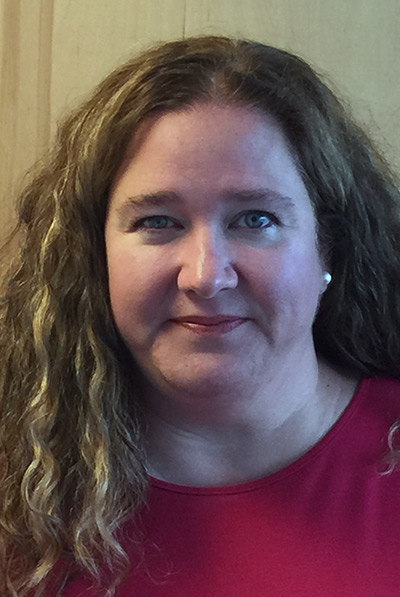 Charlotte Ostman
​
Courtney Walker
New Chief Strategy Officer at MHA Westchester
Charlotte Ostman, MSW, has been appointed chief strategy officer of the Mental Health Association of Westchester County (MHA), a nonprofit organization serving more than 25,000 people. Ostman attended Cornell and NYU, earning her BS and her MSW respectively.
Before joining MHA Westchester, Ostman managed a federally qualified health center (FQHC) and developed a smaller health clinic into a more prominent health care center within the community. She was the former vice chair of the Hudson Valley Alzheimer's Association Board and the former chair of the Central Westchester Geriatric Committee Board.
Food Bank for Westchester Appoints Director of Marketing and Communications
A recent transplant to Westchester, Courtney Walker has been announced as the new director of marketing and communications at the Food Bank for Westchester, the county's predominant aid for hunger relief. The organization offers 265 programs that help to ease 200,00 Westchester inhabitants from hunger or possible hunger. Walker began her career with NBC Universal, where she played a major role in executing NBC's merger with Universal and the 2008 Beijing Olympics. Most recently, she held the position of managing account supervisor at one of the top global PR firms, Ketchum, where she worked for five years counseling clients on accounts such as IKEA and FedEx. Her new position oversees all aspects of internal and external communications for the Food Bank.
Third-Generation Employee Joins Family Business, New Crystal Restoration
New Crystal Restoration, a family-run Port Chester business that provides restoration services to homes and businesses damaged by floods, fires, and other disasters, has announced a third-generation family member has joined the team. Austin Cordasco Walsh is the company's new Project Manager and will be responsible for managing insurance property damage claims, customer relations and support. His job also includes developing new business among millennials, which is fitting, as he is a recent graduate of Long Island University, C.W. Post. Walsh previously worked at New Crystal Restoration as a cleaning technician during his breaks from college, and worked as an agent for New York Life and an account executive with DAC Group before returning to the family business.
New Appointments At Boys & Girls Club of Northern Westchester
The Boys and Girls Club of Northern Westchester (BGCNW), located in Mount Kisco, recently welcomed Chappaqua resident Solveig McShea as its new director of development. McShea previously served as the executive director of the Chappaqua-Millwood Chamber of Commerce and has worked as an employee benefits attorney with Ropes & Gray LLP. In addition, BGCNW elected Erik Kaeyer as its new board president for a two-year term. He is currently the vice president and a design principal at KG&D Architects, also based in Mount Kisco. Five new board members were hired to BGCNW: Jordan Brooks, James, Robert Hackett, Jay Schecter, and Emily Stoddard. The BGCNW board also extended the terms of ten existing members: Linda Mahon as treasurer and Lisa Shrewsbury as vice president, as well as Michael Becker, Skip Beitzel, Jodi Gutierrez, Thomas O'Neil, R. Todd Rockefeller, David Singer, Jim Steets, and Douglas Thea.