Photos by Solwazi Afi Olusola; Aissatou Bey-Grecia, Stylist & Creative Consultant
Mount Vernon gallery owner Rose Luangisa brings beauty — and Wakanda — to the county to celebrate African arts and culture.
When Rose Luangisa first came to America in 1987 with just $200 to her name, she could have scarcely imagined she would someday found one of the county's vibrant cultural institutions. "I lived in one of the worst neighborhoods in Mount Vernon with my brother, Peter," recalls Luangisa of those early years.
Although Luangisa initially pursued a very different career, the seeds for her eventual vocation were sown early on. "In my youth, I traveled all around Africa with my father, Samuel Luangisa, who was a great lover of art, looking for art and artifacts from artisans," she explains. "I came to study in the U.S. after I completed my A levels in Tanzania, to go to medical school." Due to budgetary constraints, Luangisa was forced to give up her dream of medical school and studied computer science at Iona College instead, after which she earned an MBA in marketing and management.
Luangisa ended up putting that MBA to work in a most unlikely fashion when, in 1996, she established Mount Vernon's Luangisa African Gallery. "When I used to live in a house, I had no place to keep my artifacts," she recalls. "There was a market called African Family Day in Mount Vernon, so I decided to sell my artifacts and made $967.25. I realized then that I could support the artisans and myself."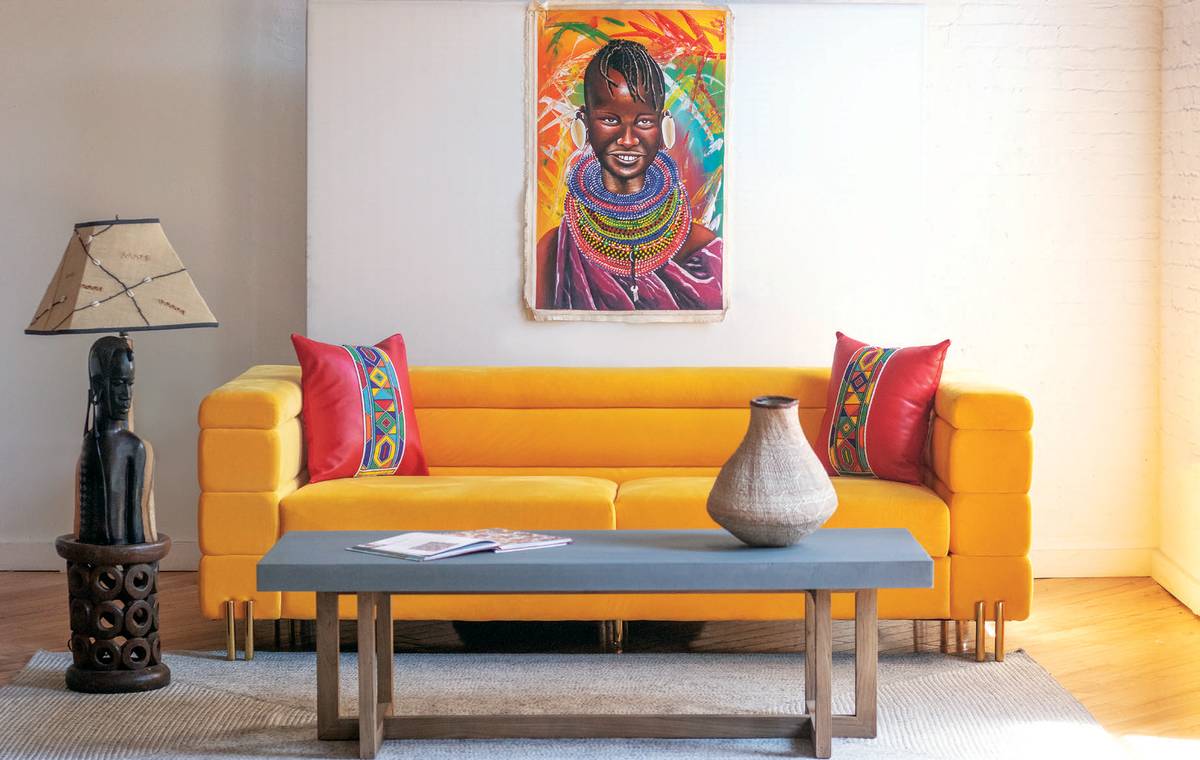 Today, the gallery not only supports local artisans of color but also fills an important gap in Westchester's cultural representation. "Our mission is to curate fair-trade modern African art, craft, home decor, fashion, and jewelry, and work directly with artisans across Africa to reveal the rich African culture and heritage with the world," says Luangisa. "We partner with various artisans, such as the Maasai women, Bamileke women, the Namji tribe, and more, to create and craft our products. Everything is handmade and sourced directly from Africa."
On September 4, the gallery will hold its anticipated Wakanda 4ever Celebration, inspired by Marvel Studios' popular Black Panther film. "[This offers] a way for everyone to come together and learn more about the culture, history, and community of Africa. There will be food, music, a fashion show, vendors, and more," says Luangisa. "Ahead, I really want to have workshops for children to learn Swahili, try African food, and a just have a great experience. It's Africa in Mount Vernon!"