Photos by Ken Gabrielsen
As daycare and school begin for our little ones, outfit them in this season's trends, all available to shop at local boutiques.
The Blues
In the form of classic jeans, cozy puffers, or as an accent hue, indigo never fails.
On him:
Appaman blue-camo vest, $78, at hip-kid White turtleneck, $32, Johnnie-O high-tide Perry twill pants, $59, both at Sammy + Nat; UGG mid-cut chukka, $75, at Squires Family Clothing & Footwear
On her:
Navy-star cotton-knit tunic in pink, $58 Busy Bees skinny-ribbed leggings, navy, $32 white clip-on bow, $7.95 all at Sammy + Nat
Pinky Promise
The cliché color for baby girls, pink, in all its shades, is on-trend this season.
Zia NYC Anya Collection peace-sign one-piece, $30 Zia NYC Anya Collection burp cloth, $10 at Taaru Majeure, Larchmont
S+N navy dot hooded knit toggle cardigan, $69, S+N white turtleneck, $28, Natalys Antoine Pants in denim bleu, $65, Floral clip-on bow, $9.95, all at Sammy + Nat
Silver Star
Make a statement with metallics. Silver, in all its shiny glory, is having a comeback this season.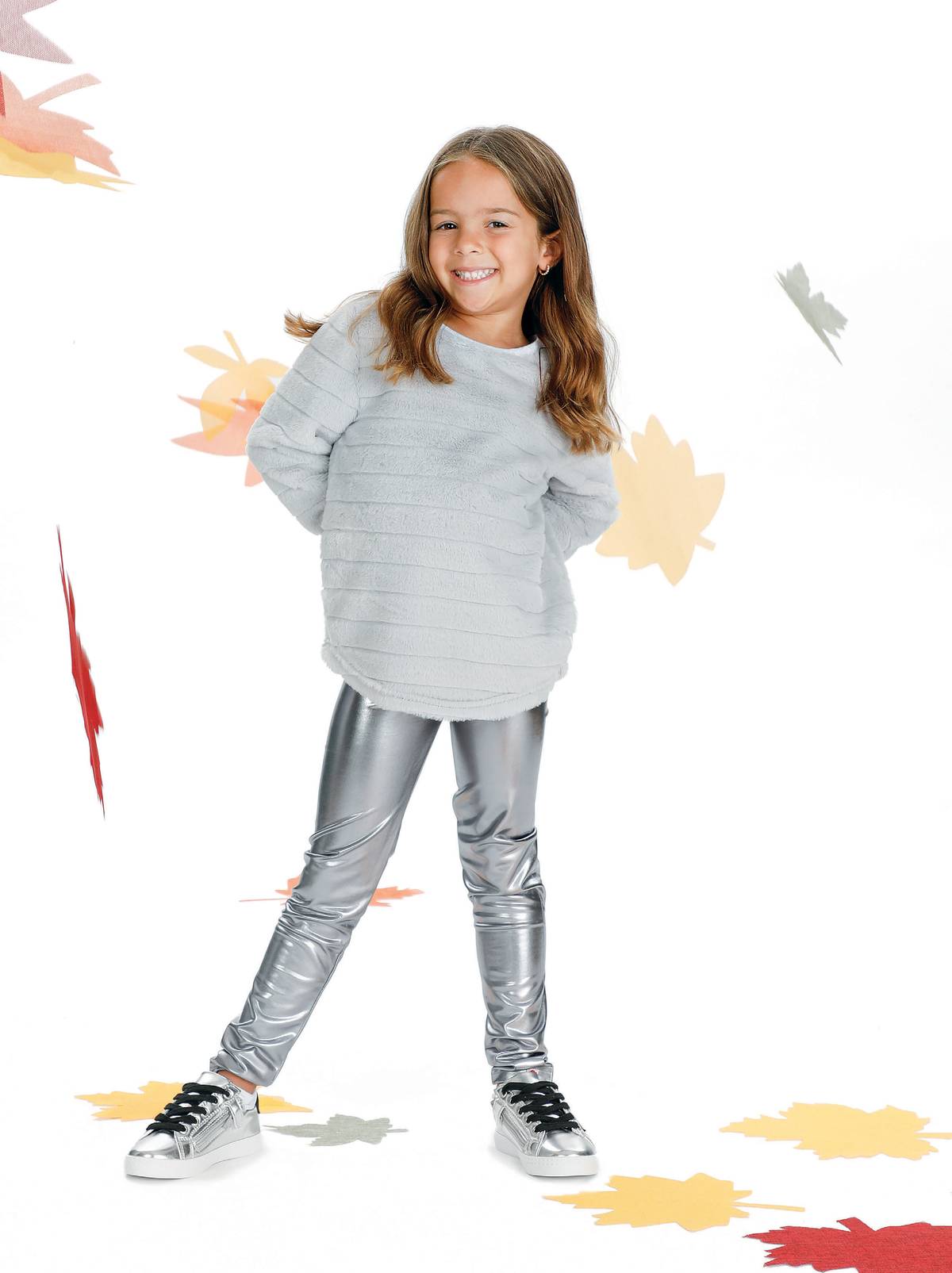 Appaman Laurel top, $56 Appaman gunmetal leggings, $48 Hoo Mia star lace sneaker, $49 all at Lester's
Seasonal Staple
A casual classic, flannel signals the advent of autumn, especially in this year's popular primary hue.
Quicksilver Motherly flannel, $50 Vans Range elastic-waist pant, $49.50 both at Lester's; Timberland classic waterproof boots, $200 at Squires Family Clothing & Footwear
The Prepster
Preppy style is having a major resurgence as a trend — though it's an evergreen classic, especially in academia.
Bella Bliss camel wool blazer, $158, S+N white turtleneck, $32, Johnnie-O high tide Perry twill pant, $59, all at Sammy + Nat; UGG mid-cut chukka, $75, at Squires Family Clothing & Footwear
Bella Bliss apple pocket cardigan, $82; S+N white turtleneck, $32, Busy Bees denim legging, $32, Cricket + Ruby Bow, $11, all at Sammy + Nat
Where to Shop:
hip-kid, Chappaqua
Lester's, Rye Brook
Sammy + Nat, Rye
Squires Family Clothing & Footwear, Chappaqua
Taaru Majeure, Larchmont