Photos courtesy of Factory PR/ By Nadav Havakook
In its first Westchester location, Ever/Body ushers in a new age of skincare via facials, injections, LED therapy, and more.
As things around us transform with the times, the way we take care of our bodies should be no different. From the way we eat to the way we communicate, all aspects of our daily lives have modernized in some way.
With Manhattan origins and industry-leading technology, Ever/Body is bringing a new wave of cosmetic dermatology to Westchester with its first county location in Scarsdale. Offering a crossroads of personalized care and upper-echelon medical standards, no treatment at Ever/Body is one-size-fits-all.
"We combine an unparalleled standard of medical expertise with a modern experience, driven by proprietary technology," says Ever/Body CEO Amy Shecter. "Not only do we have efficacy and excellence in what we do; we change the lives of people who come to see us."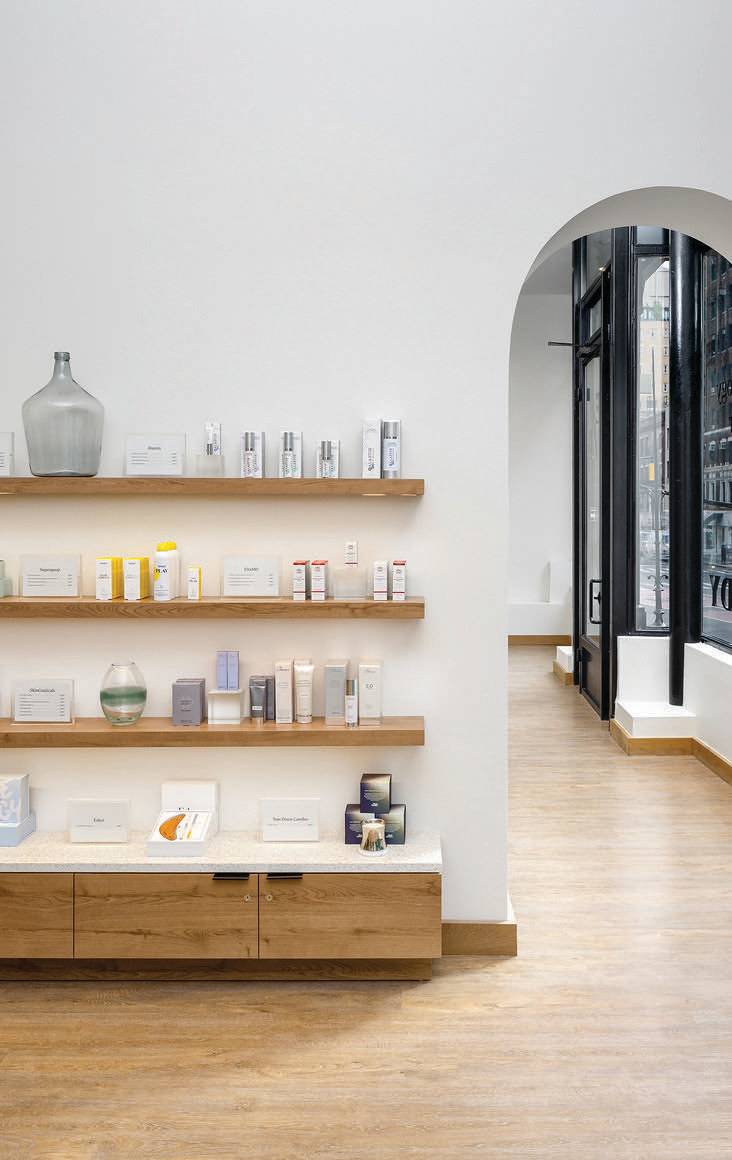 The spa's most popular treatments are Botox and the healing HydraFacials, but Ever/Body is also at the top of the industry with body contouring, plasma injections, and hair replenishments. Clients may expect a full education in tandem with the benefits and relaxation of the treatment. The HydraFacials offer customization for any skin concern or sensitivity. The most comprehensive treatment is the Detox HydraFacial, which runs for 55 minutes. During that time, clients are treated to lymphatic therapy for the face, LED therapy to reduce inflammation and fine lines, manual extractions, and a medical-grade booster of their choice. Unlike the typical medical spa, Ever/Body's treatment teams are overseen by a chief medical advisor.
"Our provider team consists of board-certified dermatologists, nurse practitioners, physician assistants, registered nurses, and aestheticians," says Shecter. "All staff undergo a comprehensive training program, which includes approximately 300 to 500 hours of in-depth programming on every service offered. This compares to the industry average of a couple of days and approximately 100 hours of training."
Part of Ever/Body's efficiency is the extent of care and how it doesn't stop when the treatment is over. From assessing needs and aftercare to the next step on the healthier-skin journey, there's no guesswork on what the correct course of action is, thanks to the spa's technology-backed data. "Through our proprietary technology, we guide clients through a seamless journey from appointment scheduling to pre-and post-treatment care," says Shecter. "Our technology allows our providers to keep track of each client's treatment history and journey at every step, regardless of whether they see the same provider or try someone new."
Consider the conundrum of proper skincare demystified.