Film buffs rejoice! This weekend is your dream come true. (No, not Bill and Ted 3, the other thing.) Westchester is hosting a bounty of cinematic masterpieces this weekend, for screen junkies of every age. Check out the list below, grab some tickets, and figure out which seat has the absolute perfect acoustics-to-viewing angle ratio!
Don't Go Back to the Water (Cooler)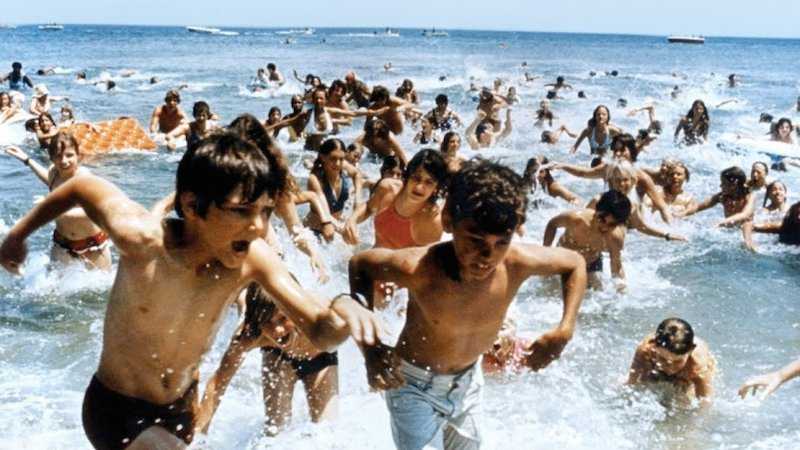 Provided by the Bedford Playhouse
Hey, you've had a rough week. Maybe we call this one early, hmm? If you feel like Friday can't come soon enough, pop over to the new Bedford Playhouse and start your weekend on Thursday. In honor of the holy time of "Shark Week," the Playhouse is screening that seminal classic of aquaphobia, Jaws on their monstrous new screen.
Film Global, Screen Local

Courtesy the Hudson Valley Center for Contemporary Art
This weekend also marks the fourth annual Peekskill Film Festival, featuring shorts, music videos, full-length films, and experimental work from local and international filmmakers. We're already excited for a presentation for the latter, BLACKOUT, on Thursday, but if you can't make that showing due to work (or your renewed fear of sharks in the Peekskill waterfront thanks to the Bedford Playhouse), the red carpet opens at 7 p.m. Friday. Screenings begin an hour later. Weekend screenings are arranged in three blocks from 9:30 a.m. to 9:30 p.m. on Saturday with an hour dinner break, and a more a la carte screening style from 11 a.m. to 8 p.m. Sunday. You can find the full schedule of events here.
Related: Peekskill Film Fest and HVCCA Team Up to Present Local and International Shorts
Catch an Outdoor Screening
We know it's hard to plow through our full list of 22 Must-Do Activities to Make This Your Best Westchester Summer Yet. Why do you think we put outdoor movies so high at the top? If somehow you still haven't crossed off this quintessential Westchester pastime, we're here to help. Coco is playing at Chatterton Park in White Plains tonight, but check dates and locations with our handy guide to family-friendly outdoor screenings in Westchester below if you're looking for something a bit more convenient to your schedule.
Where to Catch an Outdoor Movie in Westchester
Talk of the Town

Courtesy JBFC
If you're always the last to see the movies everybody's talking about, we're going to help you get ahead of the curve on this one. Head over to the Jacob Burns Film Center and check out what's been getting all the buzz. We loved Sorry to Bother You and Eighth Grade, but you should also definitely check out features like Leave No Trace and Three Identical Strangers, the story of identical triplets separated at birth. (You can even check out a Q&A with Sorry to Bother You filmmaker Boots Riley tomorrow night if you're still cool with being a little lenient with what constitutes your 'weekend.')
A Pretty Picture
In Pelham, The Picture House will be hosting a special advance screening of Pick of the Litter, which follows a litter of puppies from birth through their training to be guide dogs. Think Too Cute but with social do-gooding. We also highly recommend scoping out Hearts Beat Loud while you're there. It stars Nick Offerman (Parks & Rec) and Kiersey Clemons (Dope, The Only Living Boy in New York) as a single-father and daughter duo from Red Hook who become viral music sensations after Sam goes off to college and her dad is forced to close his flailing record store. (It's pitched as a heart-felt dramedy but if there's a record store closing in Brooklyn we imagine it must be in the fantasy genre but the studio was afraid to market it as such.)