Photos by Framework Home, Courtesy of William Pitt Julia B Fee Sotheby's International Realty.
In this stately compound, you'll feel like you're living in Nantucket — even though you're actually in the heart of Larchmont.
$5,900,000
61 & 65 Woodbine Ave, Larchmont
5 BD | 6.1 BA | 7,047 sq ft | 1.24 acres | $136,706 est. taxes
This compound was completely recrafted in 1995 by Elliott Rosenblum, who was the prominent NYC architect for Saks Fifth Avenue and Barneys. The main house is 4,889 square feet, with a 2,158-square-foot cottage. Both homes take advantage of the waterfront view, with French doors opening onto bluestone patios, for a mix of indoor/outdoor living. Millwork, high ceilings, and architectural details come together to bring tons of character. The main house features a stunning wraparound porch, and myriad windows offer extensive natural light inside. The sizeable lawn opens to the Premium River, offering water sports and breathtaking views. Only 45 minutes from Manhattan, you can have the best of both city life and scenic vistas.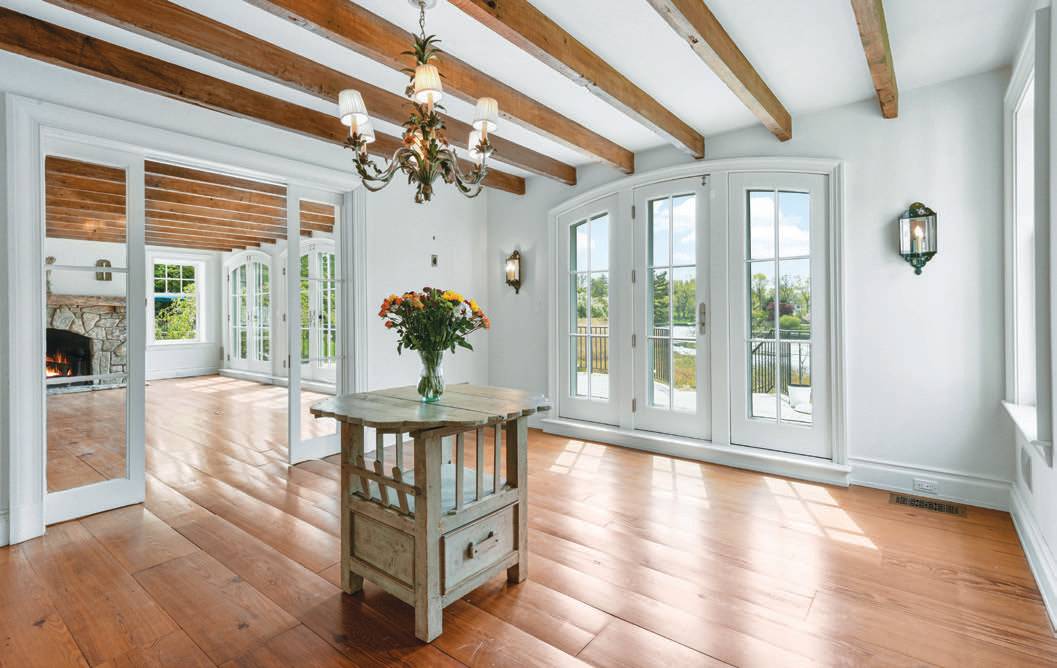 Listed by Cary Sleeper and Carey Federspiel, William Pitt Julia B Fee Sotheby's International Reality