Photos courtesy of One Room Wonders
One Room Wonders creates beautiful, life-changing living spaces for those most deserving.
Who doesn't love the big reveal when, 22.5 minutes into an home renovation show, the plucky, unflappable hosts bring our humble homeowners to tears with a beautiful revamp they could have never otherwise afforded?
Well, if you're a sucker for happy endings like we are, you're going to love seeing what Rye-based One Room Wonders has done for a local front line worker.
Founders Sara Touijer and Allison Prigozen created One Room Wonders at the onset of the pandemic, with the mission of giving back to the local community using their individual talents: Touijer is the principal of interior experts Touijer Designs and Prigozen is a local realtor with Compass, who has a long history of staging and flipping houses.
Together, the two friends built a team that could help them refurbish and rehabilitate a single room in the home of someone deserving into the kind of relaxing, rejuvenating spaces we could all use more of these days.
"As an ER nurse in a trauma center in the Bronx, Elena experienced the firsthand effects of Covid-19. As an essential worker she put in extra hours when the hospital was short staffed, often working double shifts," says Touijer. "Not only was the hospital turned upside down, so was the condition of her home life."
With schools closed, Elena's three daughters were all also home at the same time, cramming the family into their Mamaroneck apartment and relegating Elana to sleeping on the living room couch.
Of course, no first project ever goes exactly as planned, and after the two read about a local nurse and single mother living with her three children, it quickly became apparently this job was a double. To get Elena her own space back, the team freed up space by a shared bedroom for Elena's daughters.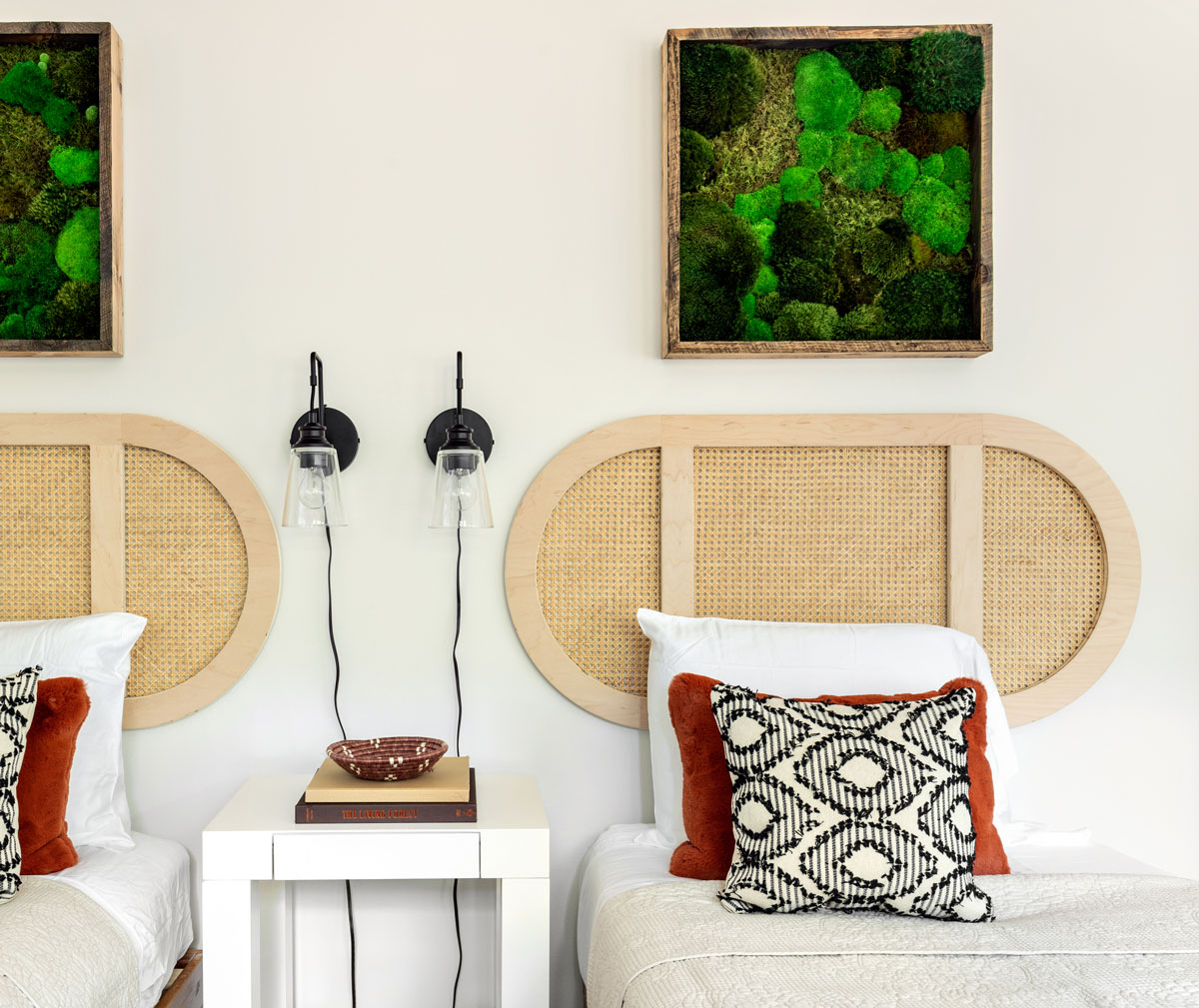 The next step became making her new bedroom a place where the girls' mother could actually recharge.
"The extreme physical and emotional stress that ER nurses face on a daily basis require them to be well rested and energized," says Touijer. "Part of the room design centered on creating a sanctuary for Elena. We accomplished this by using a calming color palette, luxurious textiles, and blackout drapery provided by The Shade Store."
"We are delighted to see how our room redesigns bring such joy to individuals like Elena and her family, Touijer says. "Their ecstatic reactions and true appreciation of our hard work are the reason why we do what we do."
While the new spaces give off the quintessential #CozyPlaces vibe that's so in right now, we think Elena's reaction to her new bedroom says it best. "I feel like such a grown-up now!"