Photo by Adobe Stock | Oleksii Nykonchuk
Get to know the five talented spirit slingers competing to craft the best cocktail in our annual Wine & Food Festival Bartender Shake-Off.
By Julia Paino & Mackenzie Tatananni
While many Wine & Food Fest visitors are happy to drop by the wine and spirit booths at our Burger & Beer Blast or our Grand Tasting Village, insiders know one of the best places to try craft cocktails is at the annual Bartender Shake-Off on Wednesday, September 22. This year, join us for the event at Rye Playland during our Party on the Pier.
During the event, five of Westchester's top bartenders will race to see who can create the best libation in the county. This year's judges include Bridget Gibbons of the Westchester County Office of Economic Development, Blake Leonard of Stew Leonard's Wine & Spirits, Jeanne Muchnick of The Journal News, Lisa Salvadorini of News 12, and our very own John Turiano of Westchester Magazine.
Guests can also experience live music while enjoying tasty food and drinks from some of the county's favorite restaurants and food trucks. Plus, they can bask in a Long Island Sound sunset as summer ends. Want to score tickets? Purchase them here before the event sells out. Then, keep reading for a rundown of which bartenders you can expect to participate in this year's Shake-Off.
Emilio Ugarte
RiverMarket, Tarrytown
Westchester's current "King of Cocktails" took home the trophy last time around in 2019 with his Pisco 1615-laden Latin Lover. A local Tarrytown resident, Ugarte frequently walks to work as RiverMarket's beverage director.
"I believe that really this is a competition between some of the best bartenders in the country," Ugarte says. "I am looking forward to meeting this year's group of outstanding Westchester mixologists. I know I have to raise the bar (no pun intended) from last competition to give my best to retain my title."
Dominique Maietta
NoMa Social, New Rochelle
Bronx native Dominique Maietta's love and passion for the hospitality industry stems from her upbringing and exposure to the multicultural melting pot that surrounds her. She started from the bottom, working as a hostess in her teens, and rose to a management position. After working in many facets of the industry, she decided to pursue her true restaurant passion and focus on bartending. Her enthusiasm for delicious cocktails and desire to create an enjoyable experience for customers guided her decision.
What is she planning to bring to this year's competition? "I love mixing sweet and spicy because it describes myself," Maietta says with a laugh. "That is something that I will definitely bring to the competition."
"I discovered my home and my amazing team at NoMa Social, which is where you can find me serving up my magical mixtures," Maietta says.
Eduardo Arizmendi
Polpettina, Eastchester
Eduardo immigrated to the U.S. from Mexico City in his teens. He has 25 years of experience in the restaurant industry, and he got his start as a server. His experience as a bartender expanded after he joined Polpettina, which is where his knowledge of the different drinks and techniques flourished.
"My specialty is the classics. Craft bartending is what I call it," Arizmendi says. "I have many surprises in mind for a take on a classic drink for the competition. I call it a 'classic with a twist.'"
What is he looking forward to in this year's competition? "Having fun and presenting what I know. I am excited to get involved with other bartenders and learn from them."
Jonathan Conde
X20 Xavier's on the Hudson, Yonkers
As head bartender and leader of the Xaviars Restaurant Group Bar Program, Conde's expertise in the art of mixology shows. The self-described "people person" loves engaging guests by turning them on to something new, "whether it be a new spirit, an aperitif, an aged Madiera, or a seasonal garnish." When Jonathan isn't behind the bar, he can be found at one of his favorite fishing holes, searching for the perfect two-pound trout.
As for his entry in the competition this year, Conde says, "Since it will be a goodbye to summer, I will be preparing a riff on a classic. It will showcase Tito's, but we'll add a little fun, a little kick, and a 'French Spritz.' It will be a knockout! A sort of French Tart."
Ronan Kerr
Whiskey River, Peekskill
A native of Derry, Ireland, Kerr is known for his quick wit and turn of phrase almost as much as his skill and inventiveness behind the bar. After two decades slinging drinks at some of the most fast-paced clubs in NYC, this newly minted Peekskillian bartender is excited to compete in his first-ever Shake-Off.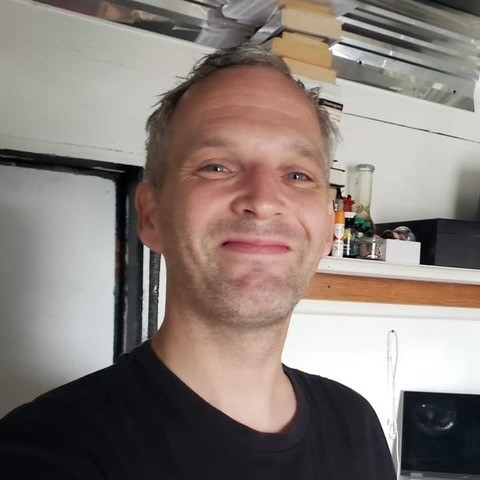 As for what's on offer, Kerr teases something very special but is "keeping tight-lipped about it," sharing only the name "Silk & Honey."
Check out all the bartenders and their cocktail innovations on Wednesday, September 22 at Wine & Food Fest's Party on the Pier, from 6 p.m. to 9 p.m. at Rye Playland. Tickets and more information for all our Wine & Food Fest events can be found here.