Photos by John Bruno Turiano
Expect more than just tacos for brunch at The Taco Project, a quintet of fast-casual Mexican eateries in Westchester County.
Who doesn't love a good brunch? You wake up late for a relaxed-attitude meal that's happy, convivial, and enticing. The bulk of the latter sentiment has to do with the fact there's alcohol and breakfast-y foods.
The Taco Project introduced everyone's fav midday meal recently at all its locations (there is likely a Taco Project near you, with locations in Tarrytown, Yonkers, Pleasantville, Bronxville, and Stamford) and it's relatively affordable (every dish but the carne asada and eggs is less than $15) and more creative with its brunch offerings than many restaurants.
Nothing against blueberry pancakes and eggs Benedict, but going beyond the typical makes for more exciting menu perusal and often a more scrumptious experience. Chef Juan Aguero (previously sous chef at the Flatiron District's Cosme) wanted TTP's to be a bit different, tweaked just enough from the usual to be interesting but still approachable.
"We definitely wanted to stand out with our brunch assortment by rolling out alternative yet still Mexican-inspired dishes. We've been able to successfully capture a larger audience by introducing our unique brunch offerings and have expanded our customer base by creating a new experience for our customers."
Case in point: subtly sweet organic blue corn waffles with swirled dollops of torched meringue, house-made mixed fruit, strawberry butter, and maple syrup. So much accoutrement goodness on the plate, one barely knows where to begin.
Another winning dish is the Mexican Goddess salad, which beats the humdrum Cobb; herby green goddess dressing over mixed greens, house-made sourdough croutons, smoked corn, cherry tomatoes, cotija cheese, and a sprinkling of pickled jalapenos.
Other dishes to sample include Oaxacan flat bread (aka Mexican pizza), chicken enchiladas, and breakfast burritos. Don't neglect an order of sidewinder fries with any main dish because what is a proper brunch without some old-fashioned carb-loading?
To wash it down, there's watermelon margaritas, Moscow mules, house-made sangria, Jarritos fruit-flavored sodas, and our choice: the horchata made with ground rice, milk, and cinnamon.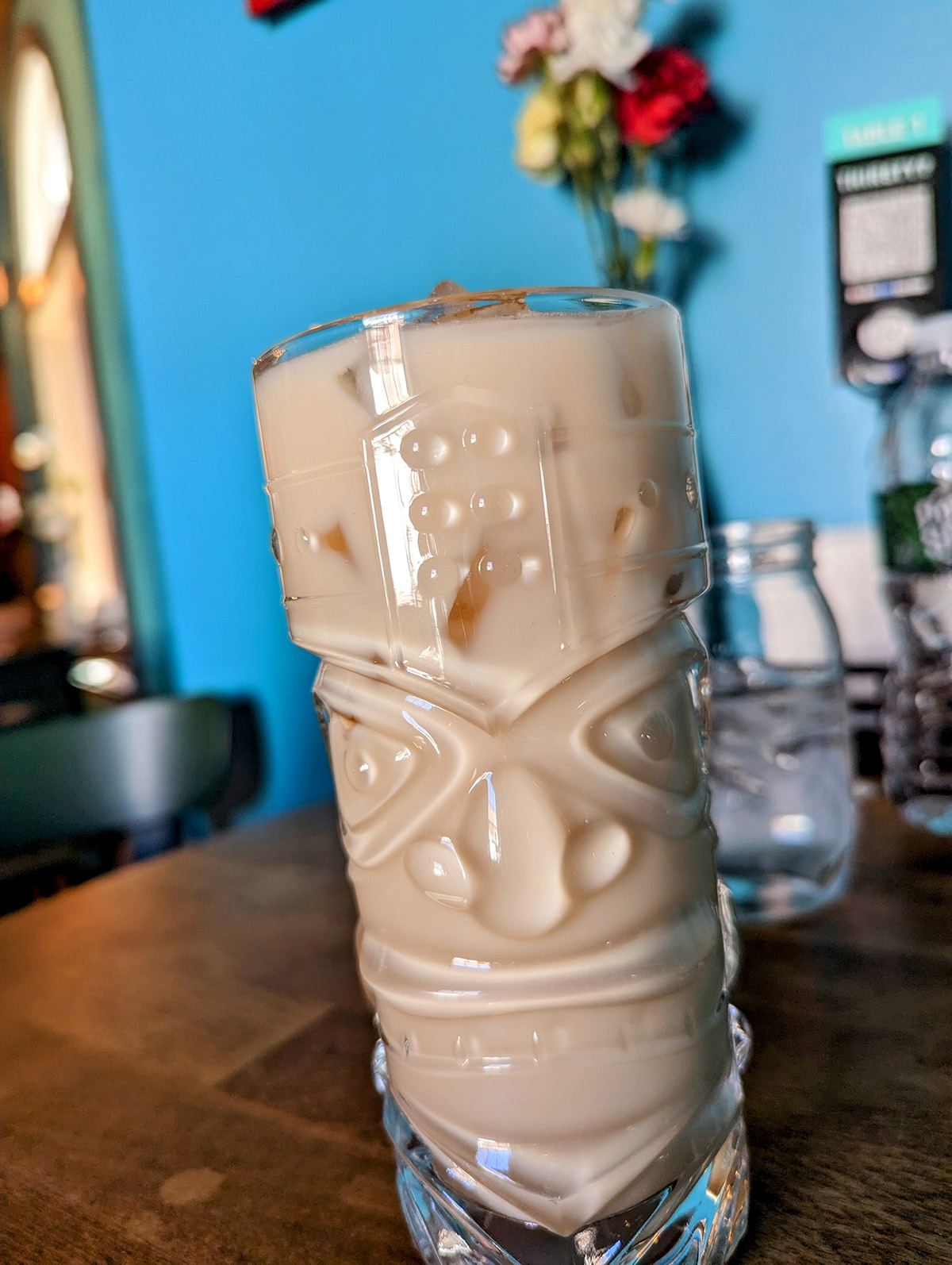 The plan is to introduce rotating specials in the coming weeks, so be on the lookout for additional brunch goodness the TTP way.
Related: Milton Point Provisions Is a Go-to for Elevated, Local Food in Rye