Photos courtesy of The Grange
A trio of Westchester County friends serve upscale twists on beloved BECs, brisket sandwiches, and bubble teas out of their community eatery.
When friends and Larchmont residents Lisa Moskow and Lisa Chase discovered they'd each had the same thought about opening a Brooklyn-style food café in the same vacant store in the village, it became the catalyst for what would eventually become The Grange.
"We wanted this type of business and created it for ourselves as much as the community," says Chase of the 31-seat breakfast-and-lunch café, which they opened in September of 2020 with friend and fellow Larchmont mom, Lisa (yes, a third Lisa!) Samson. "A 'I'm-hungry-and-in-a-relative-hurry' sort of restaurant didn't exist," Chase continues, noting the bulk of the village's dining choices were of the more formal, multi-course meal variety.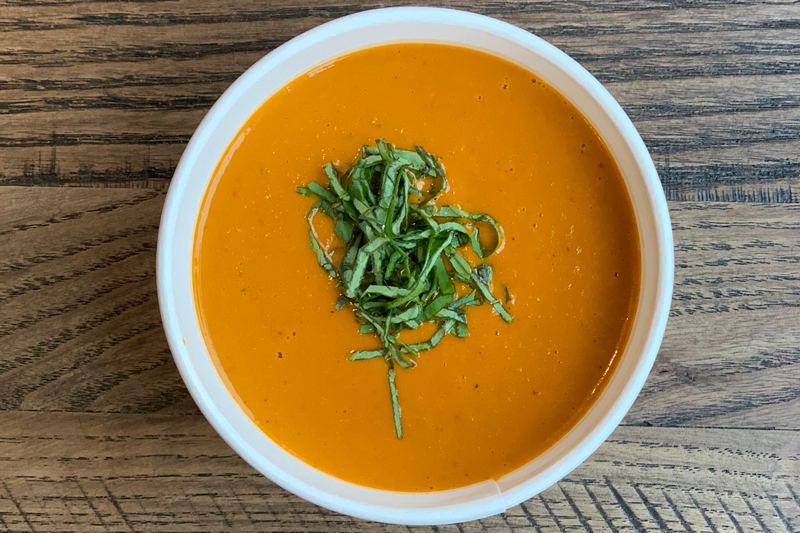 Moskow, a Kendall College Culinary School alum who for the 17 years prior to The Grange ran a catering business, has crafted a menu that at a glance reads classic breakfasts and sandwiches, but a closer look reveals some twists. "Classics don't have to be so traditional," Moskow explains, noting her BEC includes extra sharp Cabot cheddar, peppered maple bacon, and a house-made harissa sauce on a Leaven Bakery potato roll (all breads are delivered daily from the NYC bakery). "Everything can be elevated," she says. A brisket sandwich with crispy julianne potato sticks, fresh cucumber ribbons, Alsatian braised cabbage, and a horseradish gremolata; and Moskow's take on a Cuban sandwich, composed of slow-roasted pork, caramelized and pickled onions, pickled aioli, fresh cucumber, Monterey jack, and prosciutto on sourdough are also standouts.
The baked goods, soups, and granola with turmeric-honey are all house-made. "A number of customers have said The Grange reminds them of a hip place in California or Brooklyn," says Samson. "They also wonder what took so long for this type of place to open." 
There are hipster bubble teas (served frothy or frozen), music via a record player, and coffee from a small-batch Jersey City roaster Kobrick Coffee. Post-pandemic, there are plans to have pop-up dinners with guest chefs and '80s movie nights.
In a community-minded nod is The Grange's Victory Farms program, where Chase advised residents on setting up backyard vegetable gardens, from which 350 pounds of produce was collected and distributed in 2020 to The Food Pantry of Larchmont/Mamaroneck.

"You'll see a nice cross-section of customers," says Samson, "from high school students to retirees to professionals working from home out to pick up lunch." Chris Farrell, a documentary producer (including Jimmy Carter: Rock & Roll President) who comes in almost daily, says, "It's the combination of the food — great ingredients, made fresh [dishes] — the staff and their service, and the attentiveness of the owners that create this community feeling."  
According to Samson, about half the customers they know by name and a similar number they know what their order is going to be. Chase adds, "One of the few places you can take your mask off is at a restaurant table. It's interesting what they have become."

The Grange
158 Larchmont Ave, Larchmont
914.341.1463