Videos and photos of Thai ice cream rolls were everywhere last summer — everywhere except for Westchester. Up until now, Westchester residents interested in trying the trendy, frozen treat had to hop on Metro-North to NYC to snap a perfect Boomerang. As of March, that's no longer the case.
If you've yet to be social-media enlightened on Thai ice cream, here's the gist: You choose a base flavor and mix-ins. The ingredients are poured onto a frozen, metal slab, where they're chopped and churned with metal paddles. The now-frozen ice cream is spread into a thin square, which is scraped into quarter-sized rolls. After being neatly stacked in a familiar paper cup, the rolls can be topped with fresh fruits, syrups, or candies.
"It's like a show," says Nat Krisnajinda, manager of I-CE-NY at the Galleria in White Plains, which opened in March. "Some people had seen it on social media, but it's a new experience for them." White Plains I-CE-NY store is a franchise location of the Asian chain, which started in Thailand in 2011, and now has 250 locations in Asia and the US, including three in NYC. In keeping with its Asian roots, the menu includes flavors like Matcha Mania, a green-tea base topped with mochi and condensed milk; Hong Kong Milk Tea with lychee; and To-Taro, purple taro-based rolls with coconut and corn flakes. There are also more traditionally Americna flavors like sweet cream with bananas, Nilla wafers, and caramel; cookies 'n' cream; and bright pink rolls full of fresh berries.
Also bringing Thai ice cream to the county is Sweet Charlie's in Mamaroneck, part of the Philadelphia-based brand with more than 20 locations either open or in development nationwide. Then-18-year-old Kyle Billig founded the company with his family in 2015 after seeing a video of a Thai street vendor making ice cream for a crowd. Sweet Charlie's offers a premium ice cream base, as well as frozen yogurt and vegan options. Mix-ins range from Oreos, donuts, and roasted marshmallows, to banana, berries, and acai. (You can even have rolls stuffed into a glazed donut.)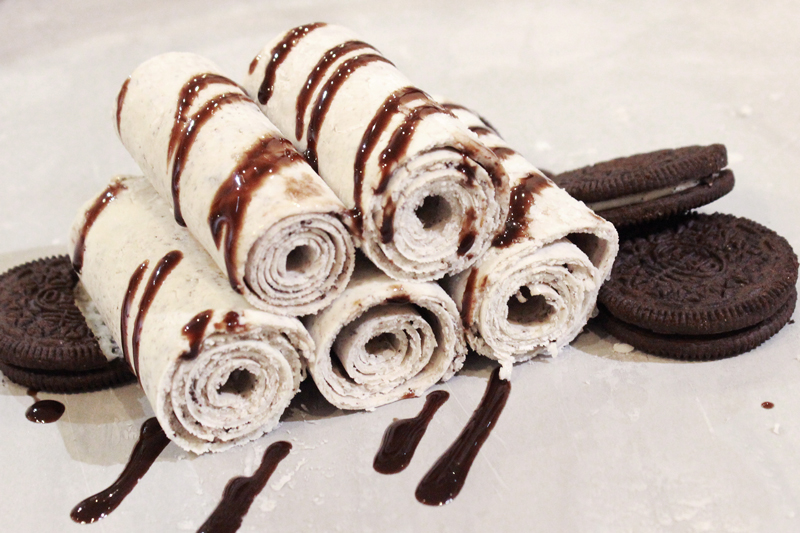 "The most popular flavors are the Wonder Filled, which is your traditional cookies 'n' cream and the Namaste, which is fresh strawberry and New York cheesecake," says Billig. In addition to 10 flagship combos, the Mamaroneck location will introduce a couple location-specific flavors.
As for the social-media obsession, Billig explains it simply: "I think it's popular because it's something different. Ice cream has always been soft serve from a machine or scooped out of a tub. It's really exciting for people that's is made right in front of them. That's something you can't get anywhere else."
Curious for more insight into everything from health, weddings, and local business happenings to golf and hearty Westchester eating? Make sure to surf through all of our daily blogs.