At the other end of Mamaroneck Avenue, away from The Ritz, City Center, and restaurants/bars teeming with Millennials preoccupied on their iPhones, is an understated, cozy Italian restaurant that is a genuine adult dining experience, from the complimentary bruschetta and garlicky breadsticks to the smart wine list and house-made fettuccine and desserts.    
Owner Johnny Brucaj, a Yorktown Heights resident who has 35 years in the food industry (17 at Tre Angelina), "loves people and food" and never thought of working in another occupation. His "people love" shows as guests enter and are seated; he knows many of them by name and those he doesn't, he'll get to know them soon enough in his genuine, friendly manner. 

An app of creamy Burrata and avocado is a special to look out for.

Rigatoni Turri, a dish of homemade pasta with sausage and peas in a tomato-cream sauce.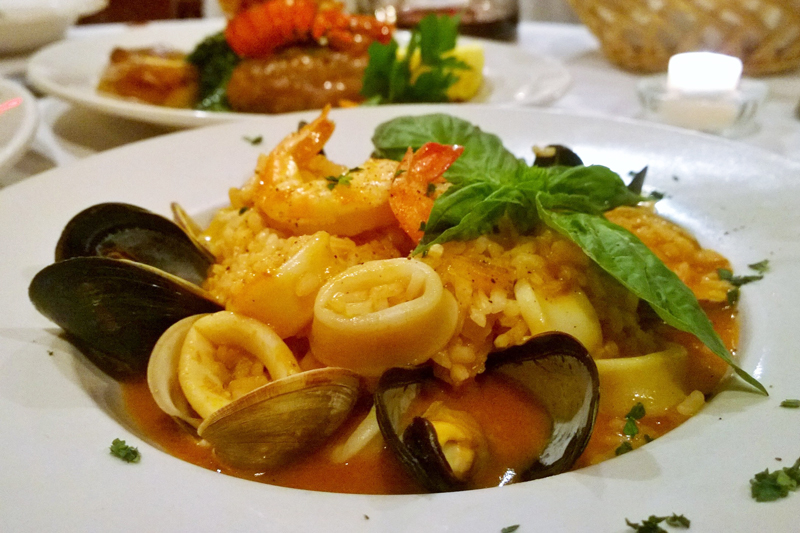 Risotto with mixed seafood and a light marinara.

A dessert plate with a raspberry tart, tiramisu, biscotti, and Italian cheesecake, all homemade.
Tre Angelina
White Plains  
www.treangelina.com
Cuisine: Northern Italian
Mains: $19-$34; Pastas: $16-$25