There's nothing mind blowing about most diner menus. You'll find stacks of fluffy pancakes, basic grilled cheese, classic burgers, meatloaf, and a turkey club. But Mt. Kisco Diner is not most diners. In between all the classics, the diner goes big on crazy, over-the-top, can't-even-pretend-it's-good-for-you dishes like bacon cheeseburgers wedged between glazed donuts, deep-fried grilled cheese, pepperoni-pizza waffle fries, and seriously mega milkshakes that are blowing up on Instagram.
"I'm always trying to think outside the box and impress customers with creative fun items that taste great and look cool," says owner Harry Georgiou. "It's awesome that the diner has become a foodie destination. Customers are traveling from everywhere to come try the Instagram favorites." Here are five items you'll want to add to your feed immediately.
Chicken Vodka Tacos
Crispy chicken cutlets act as the taco shell for this penne-vodka-filled taco that oozes melted mozzarella.
Blackout Mega Milkshake
A total chocolate OD in the form of a chocolate-frosting-rimmed chocolate shake topped with Oreos, whipped cream, chocolate drizzle and an entire slice of chocolate-ganache cake.
Deep-Fried, Chicken-Cutlet-and-Pasta Wraps
As if the carb-on-carb-on-carb combo of a wrap, stuffed with breaded chicken cutlets and saucy pasta wasn't quite enough, you can get the whole package breaded and deep fried. Try any of three versions — the Soprano (cutlet and penne vodka), the chicken cutlet alfredo, and the Next Level (Buffalo-chicken culet and mac 'n' cheese) — served, unsurprisingly, with fries.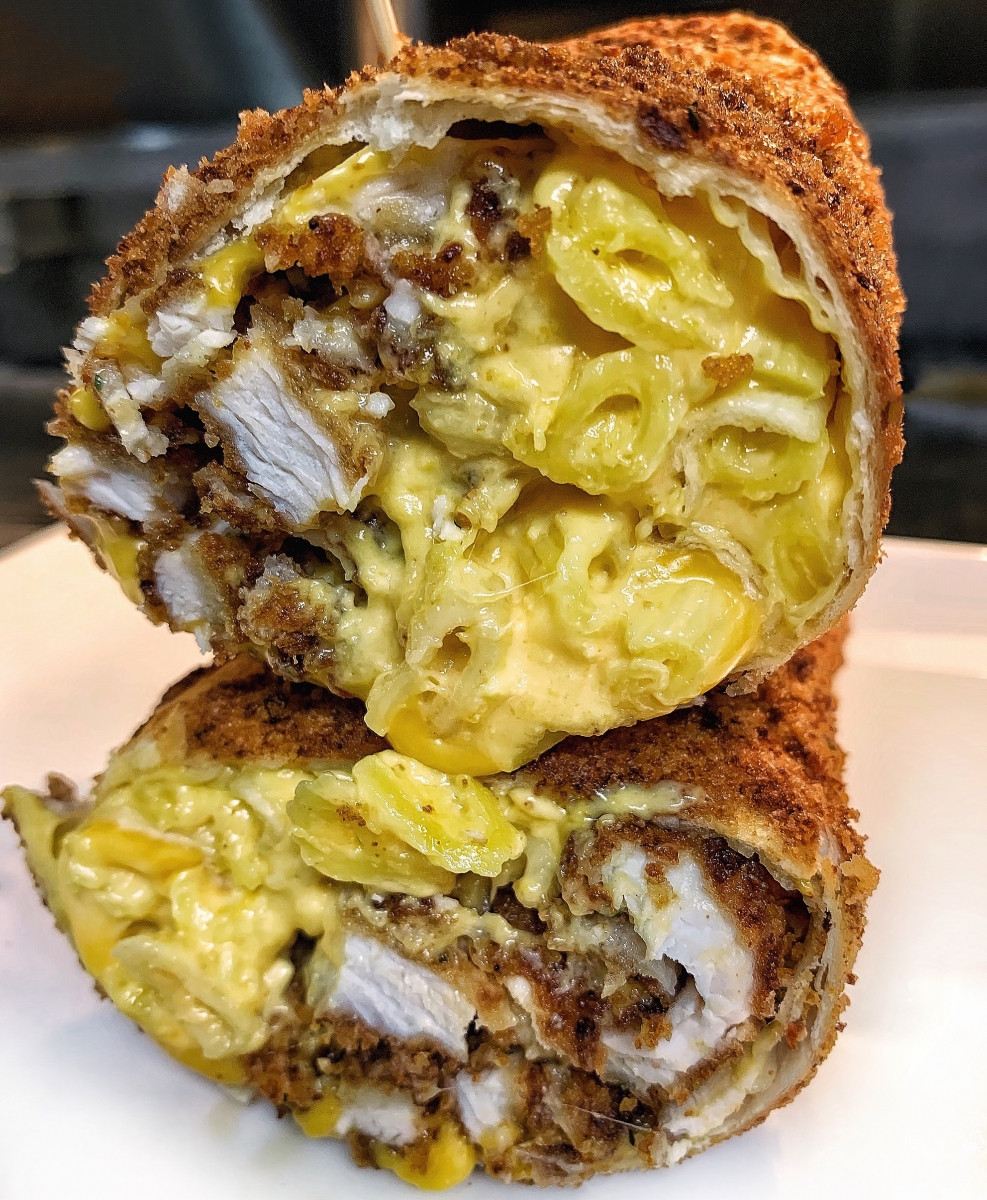 photo courtesy of mt. kisco diner
Bada Bing Burger
Yes, there's a burger hidden in there somewhere, but the draw is the quartet of Italian superstars: crispy mozzarella sticks, grilled pepperoni, creamy vodka sauce, and mozzarella.

photo courtesy of mt. kisco diner
S'mores Waffle
By comparison, this dish seems relatively tame, but there's no denying the decadence of the entire surface covered in toasted marshmallow and chocolate drizzle. Looking for something a bit more colorful? Get the Fruity Pebbles pancakes of Cap'n Crunch Berries waffles instead.
Mt. Kisco Diner
252 E Main St
Mount Kisco​
914.666.5676
Curious for more insight into everything from weddings and local business happenings to golf and hearty Westchester eating? Surf through all of our daily blogs.