Five financial counselors from the Patient Accounting Department have obtained Certified Application
Counselor (CAC) certification under the Affordable Care Act. This certification qualifies them to assist members of the community to sign up for affordable healthcare insurance through New York State's health insurance exchange, New York State of Health.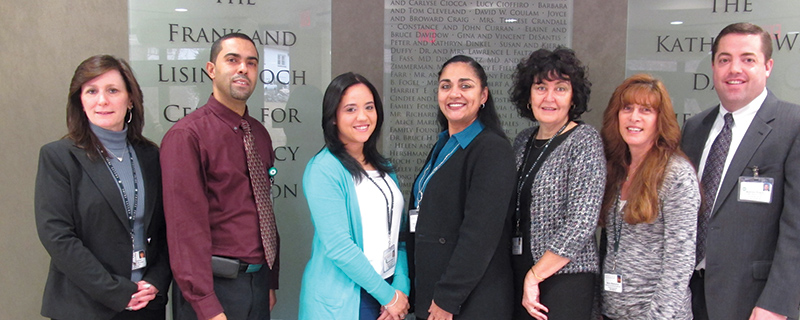 Pictured with department manager Christine Taylor (left) and department director Matthew Knaus (right), are certified counselors Jaime Martinez, Michelle Carrasco, Nancy Morales, Melinda Lukmann and Maria Malacarne.